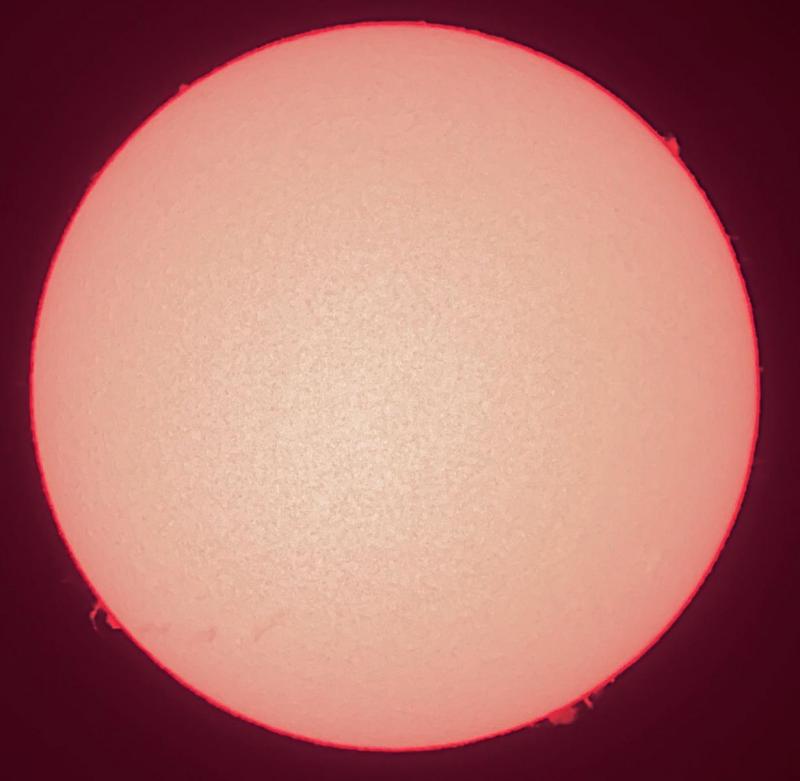 I took this image with my phone over a 13 mm eyepiece today!
A new Hα telescope has me wanting to document and share what I'm seeing at the eyepiece of this amazing instrument. I'm old to astronomy and to film and digital photography, so I've done what I always have with almost any photographic challenge, start with the camera you have, especially if it fits in your pocket (lookin' at you Rollei 35S, Panasonic GM1).
Handheld, at first, which takes a bit of practice and luck to get good shots. Apart from seeing issues, you need to align the optical axes of two instruments, with the right separation and both focus settings nailed.
Alignment aside, the default camera app is pretty much flummoxed by the sun's high contrast image – it doesn't know how to set the right exposure or focus. You need manual control over the camera, and for that I use an app called ProCam and the 2x camera on my iPhone 11 Pro Max. I set the WB color temperature between 9 and 10K, 800 ISO. 1/45 sec with my 5.5 mm Meade UWA eyepiece, ~1/125 sec with a 13 mm.
The whole process is much easier with an adjustable tray to lay the phone on. I decided to anchor a 'magic arm' to my B1200 diagonal so I could find a position for any eyepiece. I thought about using an adhesive pedestal, but I decided instead to make an anchoring plate with clearance holes for a pair of longer M3 fasteners already on the side of the B1200. The anchoring plate has a T-nut for the male M5 threads on the proximal head of the magic arm.
The added mass of the phone holder is 390 g. The stainless steel tray (complete with Sharpie bend lines and saw marks) is probably heavier than it needs to be (175 g). An Aluminum tray will be next. My phone and case are an additional 243 g.
A dummy phone with the camera location marked makes it easy to get the phone tray positioned where you want it, the most challenging and crucial aspect of afocal.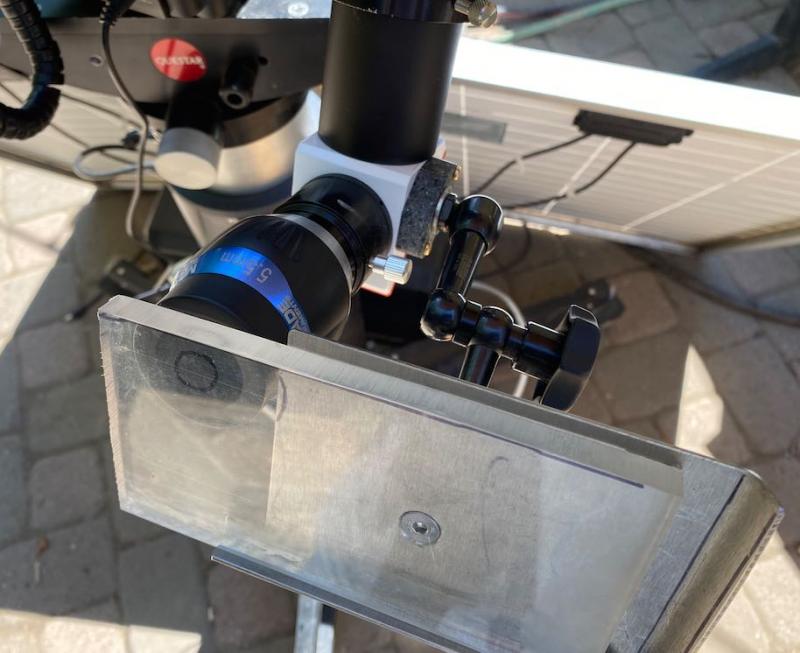 Once the phone is positioned in an empirically established sweet spot, the tray holds it in place and you're free to poke at controls on a stationary camera image (well, on a tracking mount, anyway), something nearly impossible to do handheld.
Here's a shot from today, crop and flip only first, to show you what it looks like on my phone, and my typical color level and saturation tweaks, plus sharpening. Lunt LS80T, B1200, Meade 5.5 mm UWA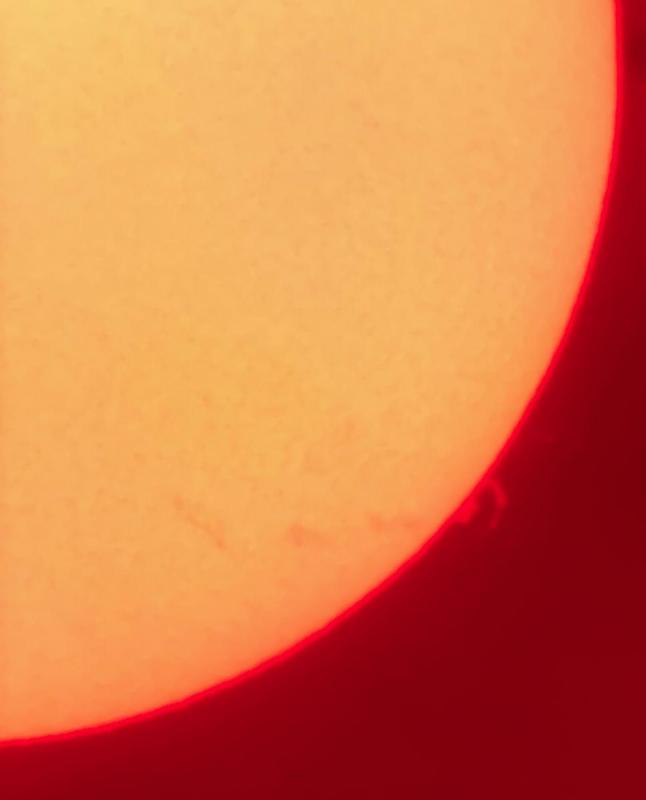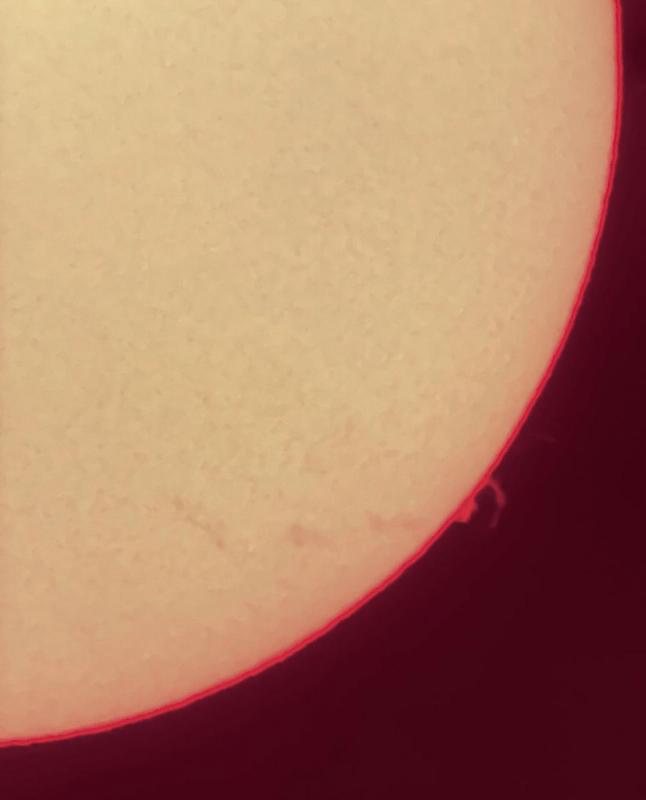 BTW, I haven't spoken with them, but the good people at Lunt don't vouch for me or my methods. Hack your telescope at your own risk.
Clear skies!
Edited by Siderius, 04 May 2021 - 11:36 PM.