As a beginner, one of the most frustrating thing during DSO Astrophotography session is finding your object in the sky especially if you're not using any Guide-Scope or connecting your laptop for stretching photos, etc. I'm living in a Bortle 9 area and I lost a lot of time finding the targets by Star hopping as I have to take a 2 sec image with high ISO and compare the stars to the one I see on my Astro apps like Stellarium etc. And sometimes it's hard exactly where you are. So, I tried to use Sky-Safari 6 Pro app , connect my phone on top of the DSLR , align a bright star on the center of my LiveView and on the center of the App after creating a frame with the same lens and DSLR under "Scope Display". Then I tried to find one of the objects and it worked just GREAT! Yes it's sooo accurate but the object at least was inside the frame and then you have to do a little adjustment.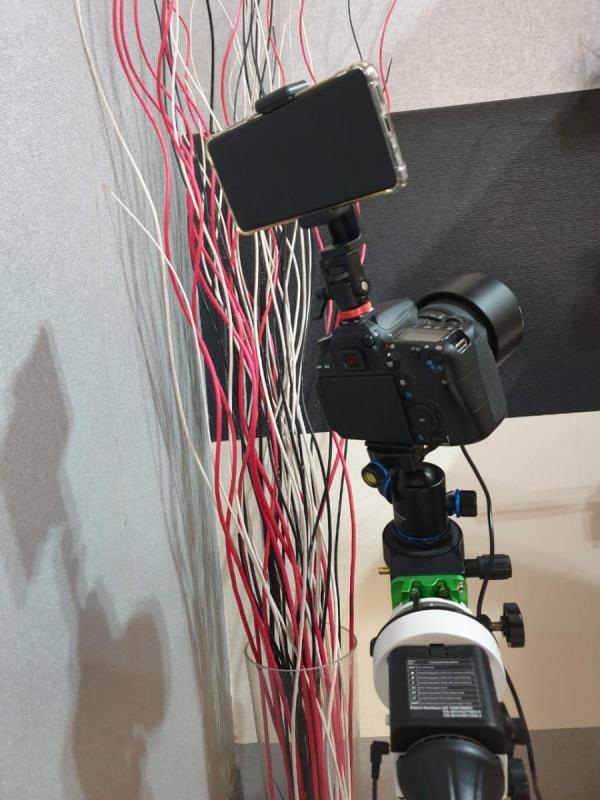 Here in the app I chose the same lens & DSLR I'm using.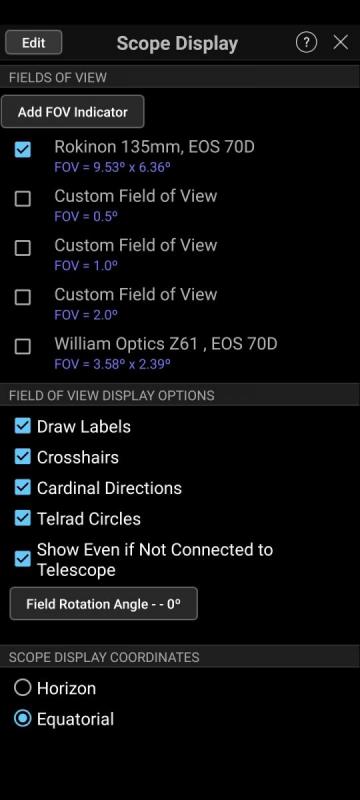 And here how it looks like in the app
I know because my lens is 135mm which is a really Wide field so it's easier to frame. But I'm sure even with Telescope like William Optics ZenithStar 61II which is around 570mm with a Crop-Sensor it will work just fine and even if it's much less accurate but it will save you a lot of time to frame. I'm planning to test this method with my William Optics zenithstar 61II after I receive the Flattener which is next week then will update the post.
I just wanted to share this experience as I believe it will help A LOT of beginners who are finding difficulties to frame especially in a heavy light polluted areas.