So, after all these years in the hobby, I finally bought a second hand 3.5 Questar, and was inordinately surprised by how much I liked it. Truly a jeweled masterpiece of design and function!
(See: https://www.cloudyni...tar-35-duplex/)
Not long after this, I picked up a Questar Seven Classic, pushing the envelope of my bank account in hopes of satiating my curiosity and filling out my already obsessive collection of telescopes "that I've always wanted." Sigh.
The Seven was just an OTA. Thank gawd I could not afford an astronomically priced fork mount for it! I had plenty of mounts that would work, I thought. . .
So, I piggybacked the Q7 on my TEC 140, all sitting on my Celestron CGE-Pro. Yeah, it worked. Fun to compare views through two quality scopes of different designs. Yes, the fixed eyepiece did get in awkward positions sometimes—but not too much.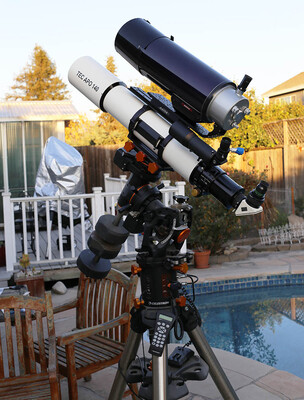 I also mounted it to a DM-6 alt-az mount that was wired for DSC's. This worked well, too, but felt the need—as you can imagine--at this focal ratio/magnification for tracking. Should I put the whole enchilada on one of my tracking platforms? Hmmm, maybe.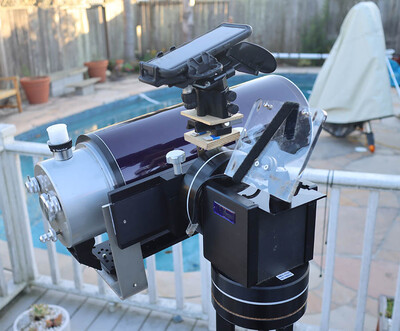 Then I spied—and bought--a used Celestron 11 CPC mount (less tripod) here on CN for a decent price. A GOTO Questar Seven? That would be fun, I thought. I'll have to cobble something together; that'll be fun, too!
So I did (cobble something together, that is). "Better not spend too much time on this," I thought: I did not even know if this Celestron CPC mount had "issues," or not. . .
What you see here is a simple box made out of 3/4" MDF painted "Celestron Orange." I felt the mounting screws (seen here in the front) would not be enough to hold the OTA securely without incessant jiggling at the eyepiece (at best). However: I noticed the recessed screws in the same line as the pivot point of the altitude bearings. These recesses were 3/8" in diameter. I initially just drilled 3/8" holes in the proper places of the box and simply used friction-fitted wood dowels to catch these recesses. This worked well, but I eventually replaced the dowels with 3/8" T-nuts and flat-headed 1-1/2" machine screws. The Seven was mounted (taking care to balance the OTA w/dew shield) with two thumbscrews going through the base to the bottom of the Q. The blocks you see in the pix are simply locating blocks to ease in assembly. Note: the CPC mount was not 'violated' in any way, nor was the Seven's OTA, for that matter: No extraneous holes were drilled, for example, in either the mount or the OTA.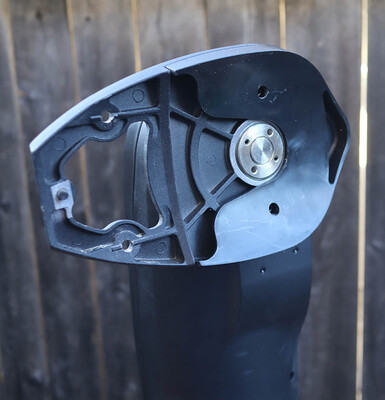 This is a GOTO alt-az mount. And it does work extremely well after just a two-star alignment, even if it is a lot noisier than I would like. Note the Synta/Orion mount on the right of the ubiquitous 7x50 Orion finder: This was for a Celestron StarSense AutoAlign camera which I could not get to work! It seems to be having some kind of Y2K problem, believe it or not! No wonder you see these on CN Classifieds so often! In the same vein, this extra mount could be used with a de-tubed Celestron StarSense Explorer which I have also, and had high hopes for. Unfortunately, this piece of hardware/software/using plate-solving tech in conjunction with your smartphone is brilliant in concept, but spotty/buggy in use: That's been my experience, at least.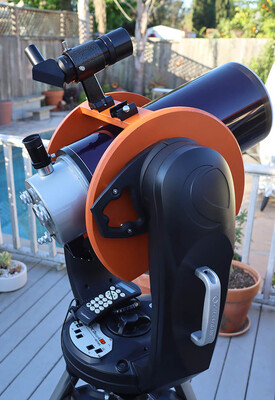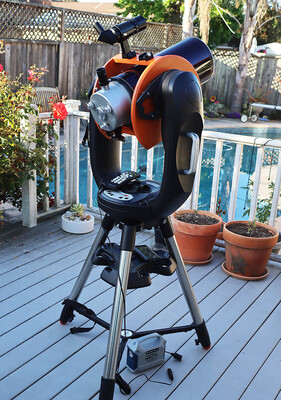 Edited by Ray Cash, 08 May 2021 - 05:42 PM.