Thanks for some help here! I got a old orange C11 used a while back, and it had some rash on the collector, so I carefully removed the collector, marking it's orientation, and tried to clean it on the inside. Unfortunately it was the coatings that were damaged. The coating rash looks worse in the pictures than it is. So I put it back together and tried to bring it to focus and nothing doing. I tried the 5.475" back focus recommended by Celestron and also the Celestron t adapter and a DSLR. Then I started checking the collimation. I recently got a Hotech SCA-2C laser and thought that would do it. I can't see anything out of this scope. I saw some tips in this thread and tried a rough collimation. Here are the results so far. The first picture is a roof. This is the best it would do. (The redness is my astro-modified T2i.) Here it is before any adjustments.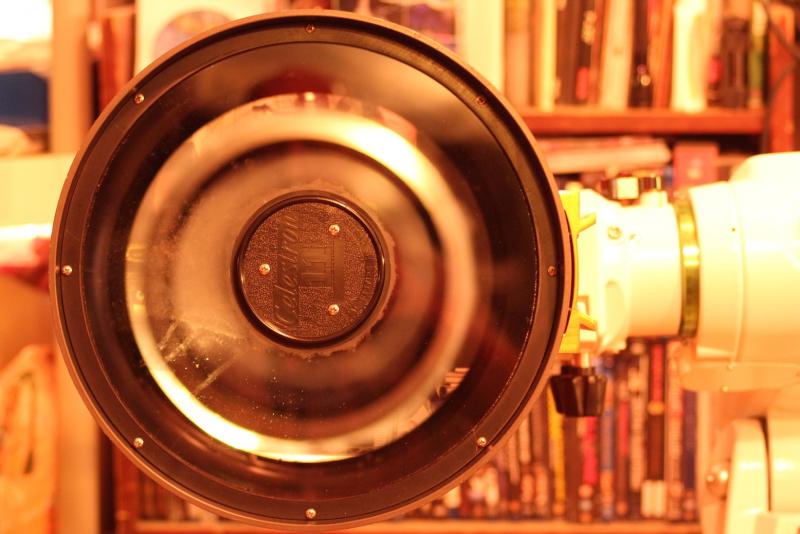 Edited by Sky King, 08 May 2021 - 06:49 PM.