I started a topic a week or two ago with some questions, and thanks to people's answers I have since started this project in earnest.
As an introduction to this project: I originally was thinking of making a 8" f/8 or a 6" f/10, and was very generously offered a 6" Astrositall blank for free. The blank was already ground and polished to f/7.9, which changed my plans a bit, but I couldn't turn the offer down. I considered grinding it down to f/10, but felt I could still make it work at f/7.9, and all I had to do was figure it. I work as an optician, so the equipment and materials are all there, and my boss (the same person who gave me the blank) has let me work on my own projects after hours. So for the past couple of weeks I have gone in on Saturdays to work on the mirror, and after ~8 hours of careful work, the mirror is done (most likely). I have also started to design the structure in AutoCAD (yet again, this is a situation where I know someone who has access to it, and is generous enough to let me use it). I've run into a few issues with the design of the structure, but I think I'll eventually work them all out.
As for the mirror, here is the FigureXP plot after the last round of figuring: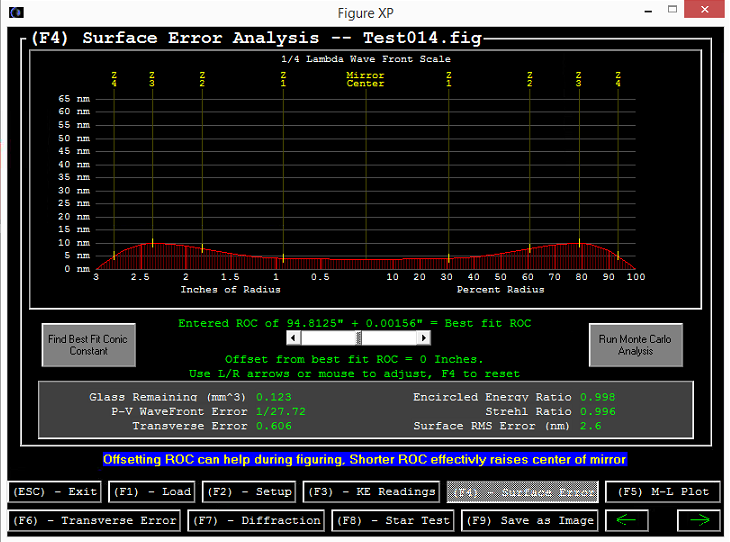 Here is the best-fit conic, you can see it's slightly hyperbolic, but there are almost no zones: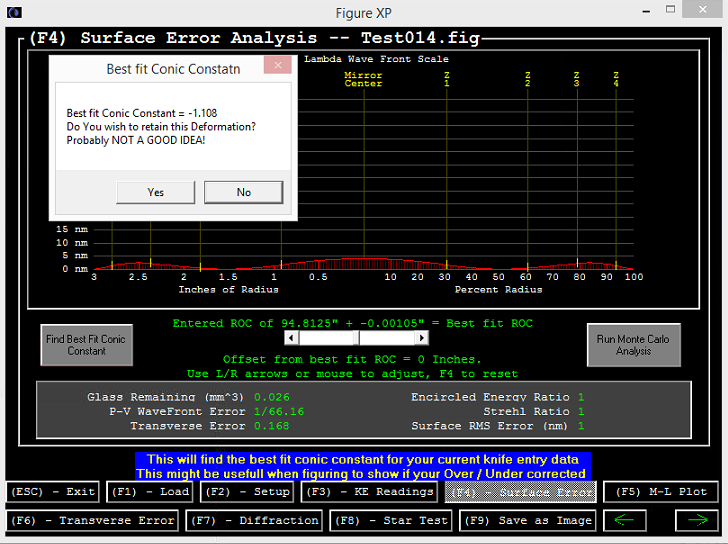 ML plot: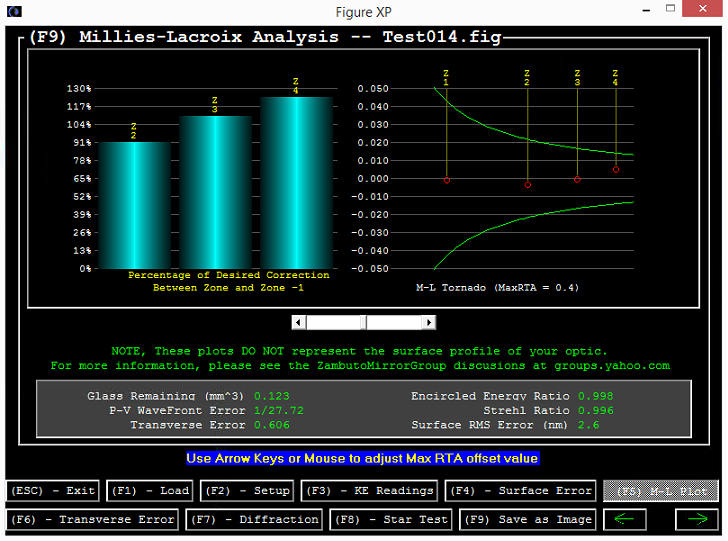 Diffraction: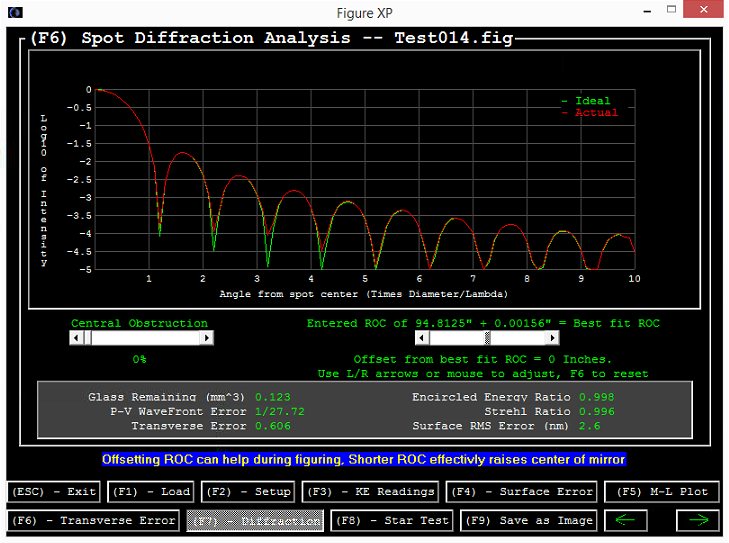 I said "the mirror is finished (most likely)" because part of me wants to do the gentlest round of figuring I can physically manage to bring it closer to a conic constant of -1, but I worry that I'll have a higher likelihood of messing it up rather than fixing it. So I'll probably let it be. As it is, this is the second best mirror I've ever made, so I'm very happy with it! I'll try to get some pictures of the KE test and Ronchi test, so you all can see that too. I can see some slight shadows in the KE test, so the surface isnt perfectly smooth, but it's pretty close.
The design of the structure, like most of my personal projects, is a little overly complicated. I'll upload some pictures of that too, I think I'll get a lot of people saying "just go with a simple tube" haha.
Until then, the only other thing I was wondering is: has anyone had any experience with the KineOptics HC-1? It's very tempting, and I love it's low profile, but part of me feels like the tube would slip pretty easily. Although, I'm not going to be using any enormous eyepieces on this, mostly Orthos.
I'm just rambling now, so I'll stop.
-Ben