This 7.87 x 6.29 degree image of the Antares Region is centered on IC 4605.

RGB – 18x300s – 90 minutes each – binned 1x1

180 minutes total exposure – 3 hours

Imaged on March 14th, 15th and 17th, 2021 at the El Sauce Observatory – Telescope.Live (Rio Hurtado, Chile) with a FLI ML16200 using a Nikon lens f/2 200mm.

This is a Telescope Live (https://telescope.live/) "Pro Data Set."

RGB - https://www.flickr.c...343369/sizes/l/
See the link above because the attached image has been down-sampled.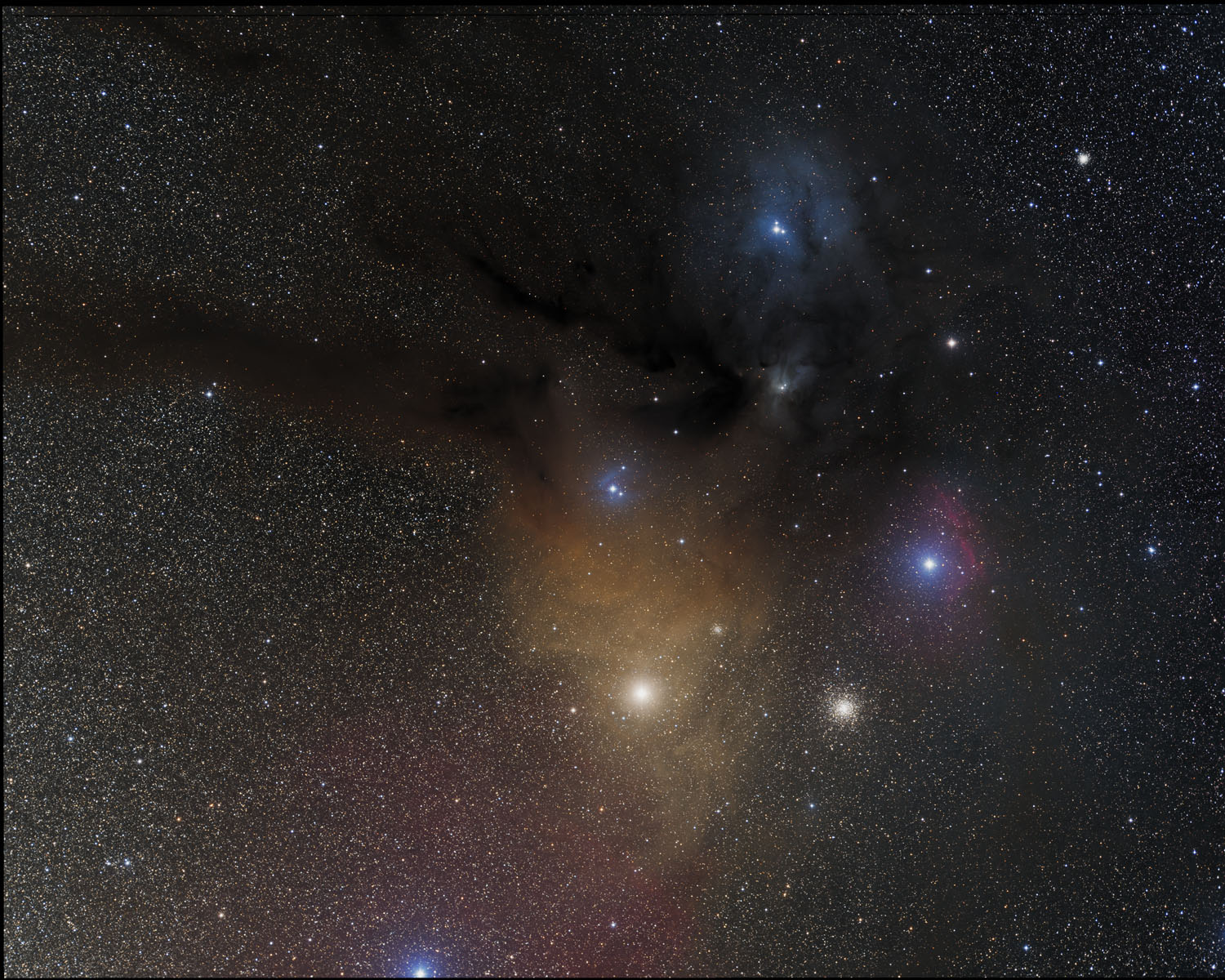 Dan