Hi all:
I only had a couple of minutes yesterday morning (and it was Cold, 4 deg. C !), so I grabbed my wedge and captured what I could before starting my spring chores! (busy weekend!). I did my processing this morning.
The seeing was better than I thought, with the plage clearly visible with good definition of the umbra and penumbra.
The area was still relatively close to the limb and I think I've got a bit of the Wilson effect happening.
Baader Solar Continuum filter, 100 of 500 frms @ 70-80 fps. As!3, and Photoshop only.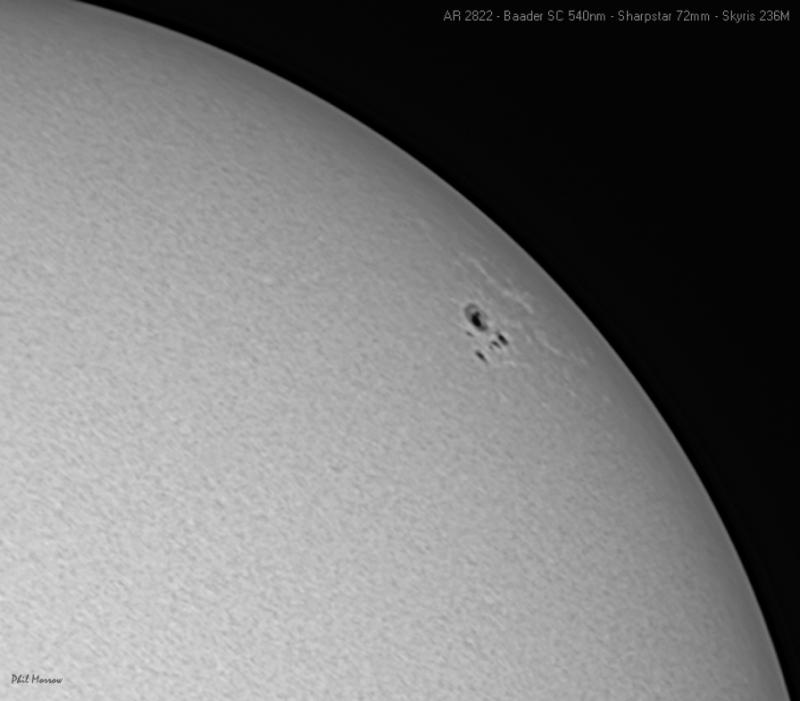 As I said I only had a few minutes, but I grabbed my Antares 2x Barlow and zoomed in a bit in post.
The light bridge is visible and there are some nice rings around both the umbras and penumbras.
(Pardon the dust bunnies, it was cold and I was rushing a bit!)
Baader Solar Continuum filter, 200 of 1000 frms @ 90-100 fps. (ROI reduced), As!3, and Photoshop only.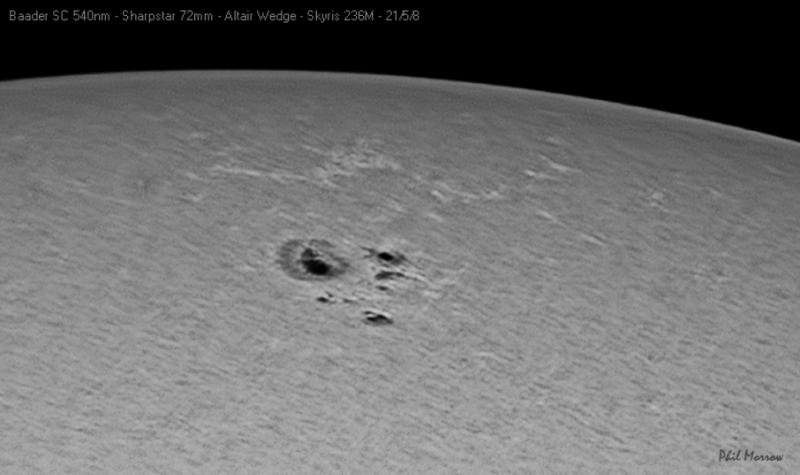 And now I must be off, my lawn is calling me.

Thanks for looking.
Cheers