Hi all,
With galaxy season coming to a close and a week of clear skies coming up, I want to solve some of the issues with my mount to get one great image of a Galaxy before the season ends. I am running a Celestron AVX with an Apertura 6" F/4 Newt (9.4lbs) with coma corrector, ZWO 120MM mini and Orion 50mm Guidescope, and the imaging camera is a ZWO 1600MM with EFW mini. I polar align with a Polemaster. My telescope is around 15-17lbs (haven't weighed it yet). I've run a heavier set up before at around 18lbs using a ST-2000XM on the same set up and had better results than this night.
This night where I captured my first galaxy, I spent about 2 hours on NGC 3359 (small, IK, but there were so many other problems I just decided to image that since I found it instead of going to M101) but only 45 minutes of it was usable. Here is that image: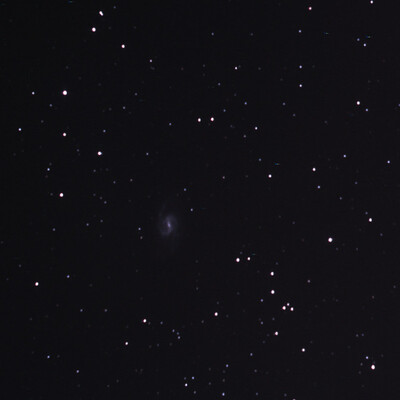 Problems arose when the about 30 minutes in, the telescope was no longer aimed strait up but was now aimed more west. I went to discord and the people there said backlash issue. Somebody suggested I switch the guiding from North to South and I did and It worked for a about 3 subs before the same thing happened again. Others suggested I off-center my polar alignment by about 2 degrees to compensate for backlash. I really don't want to take the mount appart since I've run the a different set up that's gone further west with no issues, but that was with the 1600mm, 120mm, 50mm guide scope and SpaceCat 51. I'm really not sure what to do there since balance wasn't an issue.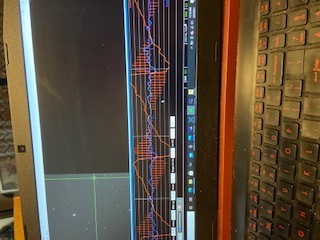 The second issue came much earlier in the night and isn't as important as guiding. I was able to platesolve for the first time using NINA but my telescope wouldn't slew there. There were two errors that popped up:
1. My goto platesolve ASTAP constantly failed, I have the G18 star data base uploaded and the correct camera and focal length. For whatever reason it constantly fails.
2. The mount itself said it needed a star align to have plate solving work. Is this nessisary? The whole point of plate solving is to save time on alignment so I can begin imaging ASAP. Any suggestions help.
Thanks,
Gabe.