Bought a new GEM28 and it's very light weight and well machined.
I'm using a 240mm focal length guide scope + ZWO ASI120MM-S Monochrome CMOS for phd2 guiding. Payload is well below 70%.
The iploar tool is perfectly nice, very quick to do polar alignment and super accurate.
As I'm using the mount for almost 2 months, I'm getting some weird test results using PHD2 guiding, DEC always jumps suddenly.
Here's a post for my initial testing:
https://www.cloudyni...g-and-thoughts/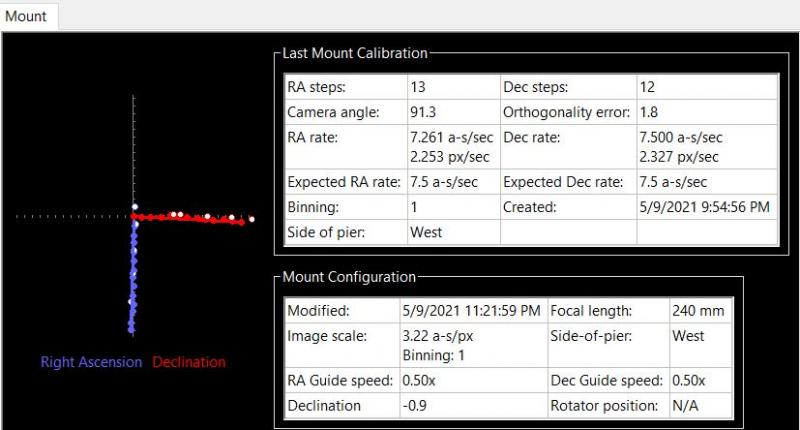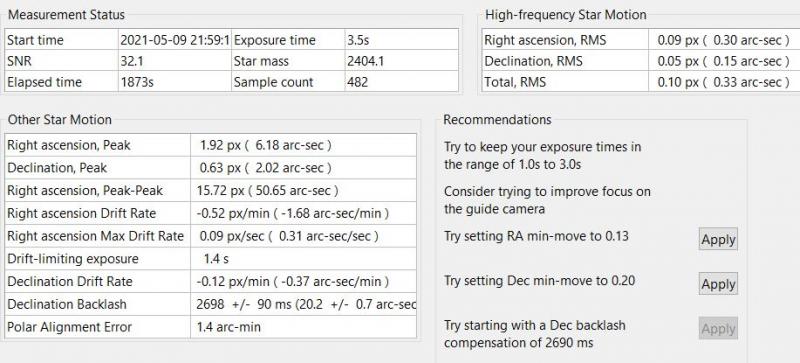 I do have several questions:
1) is the orthogonality error of 1.8deg normal?
2) When I use guiding assistant to log data for 30mins, the RA axis data looks really weird, may I know why?
I also took a 20mins long exposure pic with my main camera while using guiding assistant. Appreciate any input!