I tried to take light frames of Sombrero Galaxy using a 80mm Refractor and a 2X barlow with a DSLR at 4mins ISO3200 and the noise is really bad. I got about 21 usable frames and stacking them did not produce decent results. Will taking more light frames clear up the image? Maybe there is something else wrong with my process?
Here is a sample light frame:
Here is a sample of the unprocessed stacked image: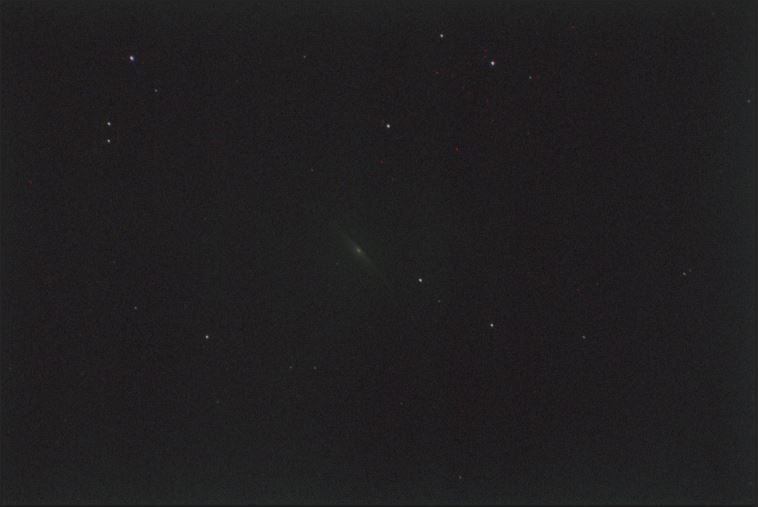 I did take dark frames as well but the problem is I am using a DSLR and there's no way for me to know the sensor temp. I also have 50+ bias frames. I don't have flats or dark flats. My camera NR option is OFF.
What I think I can improve on is exposure time to lower the ISO but that's not something I think I can do because I am only using a motorized CG-4. A problem I think I have is that the temps of my dark frames don't match my light frames. I was shooting through the night and the temps change. I took the darks past midnight, so the sensor is probably cooler.
Maybe there's some arcane photoshop skill I need to learn?
Any thoughts on what my options are?