So, I've been hashing ideas for a large binoscope for a few years, but recently two things happened to give the project a huge jolt forward:
1. I gave up on the idea of having it portable
2. I found a suitable location to build it.
I'm going to start this thread as a place to have my ideas critiqued and improved upon by the community that has given me so much to be since I started astronomy, I also will use it as extra motivation to finish it. I estimate 2-3 years to complete.
As much as possible, components will be commercially made, including the optics. I'm looking to reinvent as few wheels as possible.
I haven't finalized the specs yet, the primaries will be more than 30 but no more than 50in. I made a 12:1 model for my desk. In the photos, Luke Skywalker is 6" tall, I am 6', and the model is calculated around 40" f/3.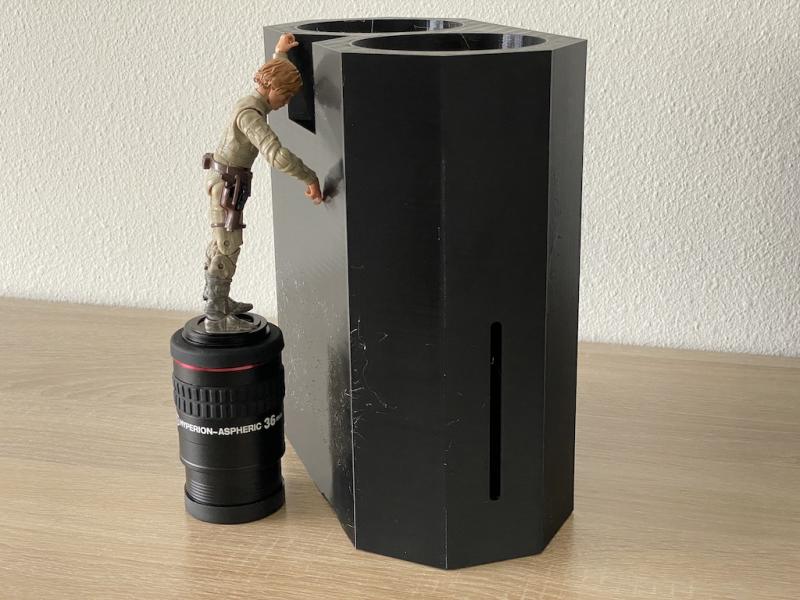 Edited by Fivemileshigh, 12 May 2021 - 08:04 AM.