I'm building a 10'x14' foot observatory this summer, and am working through the materials list. I live in snow country (Maine), so I need some input on sizing up truss chords and rafters.
The open span will be ten feet.
Rafter spacing will be 24".
All joints will be reinforced with 1/2" plywood plates.
Roof will be metal.
Purlins will be let into the rafters
Building will be unheated.
Questions:
1: Can I use 2x4s? I know, bigger is better, but do I need 2x6 construction?
2: Roof pitch. I am planning on a metal roof, with either a 5/12 or 6/12 pitch. Thoughts?
Attached is a back of the envelop sketch of trusses. Top truss is king post, bottom, king post with webs (or struts).
Thank you for your help,
Scott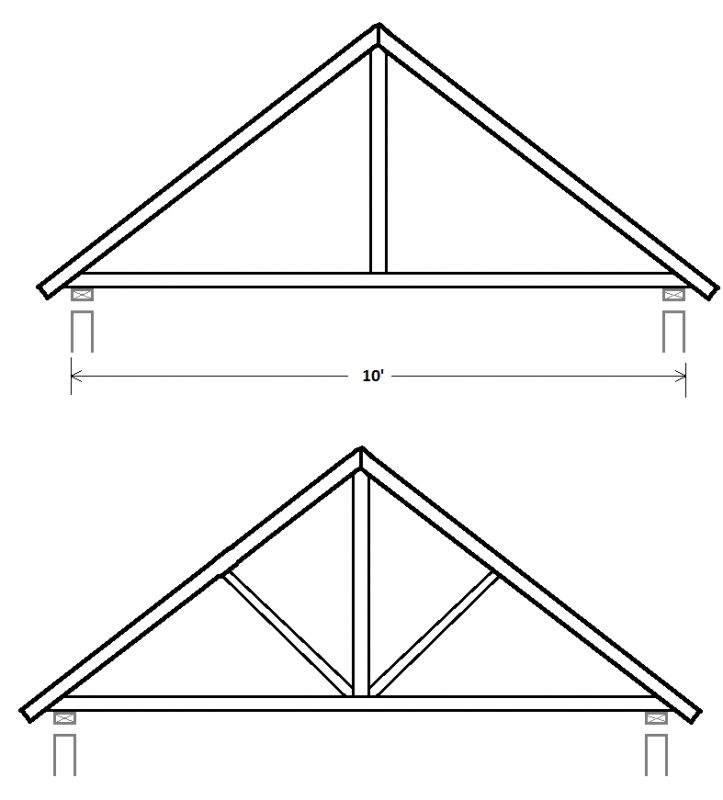 Edited by Scott123, 13 May 2021 - 08:42 AM.