Hey DIY astronomers,
I recently acquired an unused Zeiss 34mm 90 degree prism, multi coated, with (reflective) coated hypotenuse. For $26.
The catch: it's glued on to a metal mounting plate.
Wouldn't it be fun to give it a new life as a star diagonal? In this thread, I'll post updates on how this is proceeding.
Step 1: Unboxing
Shrink-wrapped time capsule. The original item was apparently bought for 45 German Marks at some exhibition , though I have no idea when or where. The label "gefaszt" is a typewriter-way of writing "gefaßt", which means mounted.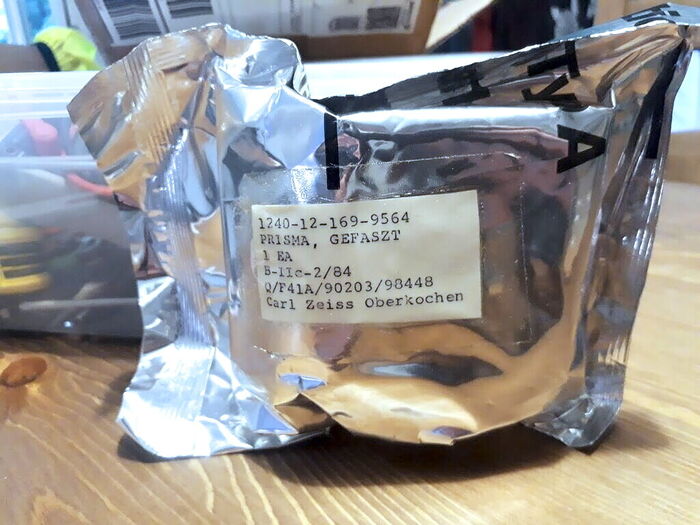 Inside, a transparent zip bag, containing the prism and some desiccant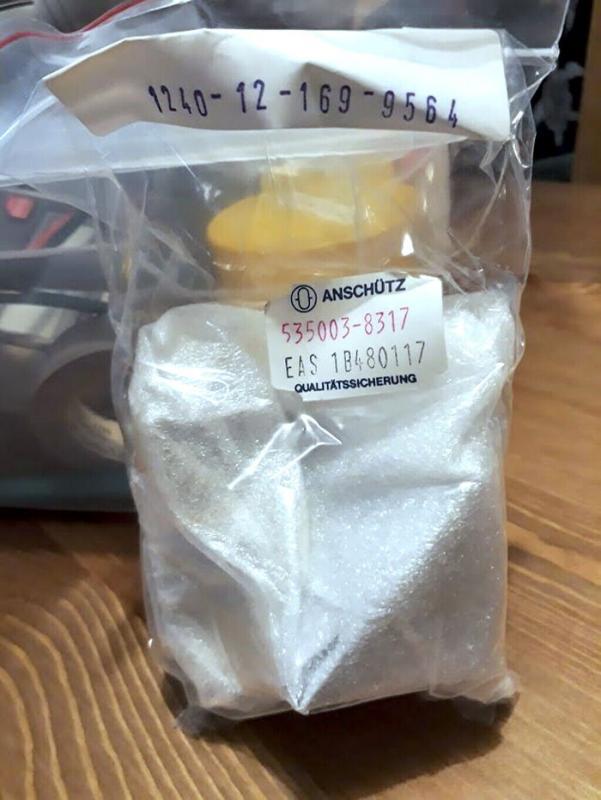 That's the prism, with the metal base. The sides of the prism have a coating which shows - under certain angles - a slightly purple hue. The hypotenuse has a reflective coating, blackened from the back.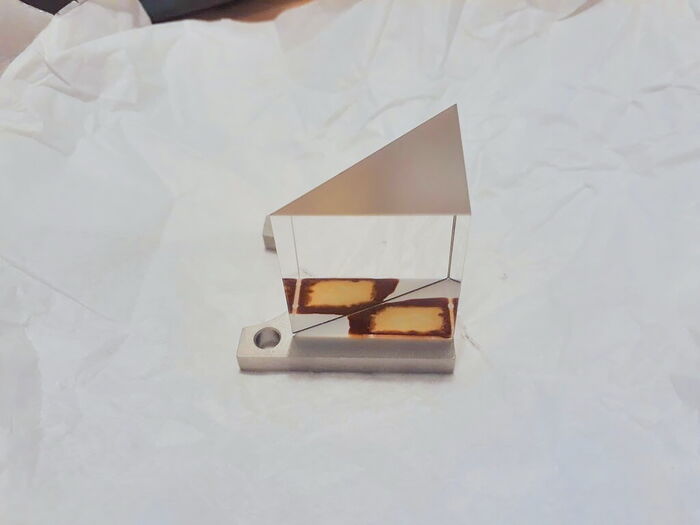 Step 2: Separating the prism from its original metal mount
I tried to soften the glue with isopropyl alcohol, with limited success. (I wanted to avoid soaking the prism side for too long to avoid damaging the coating on the hypotenuse). I very slowly heated the metal base, as heat loosens many epoxy glues. Slowly, to avoid temperature gradients in the prism. I gently tried to apply some torque to the prism, wearing cotton gloves, trying to avoid touching the hypotenuse. Quite tricky. But it worked.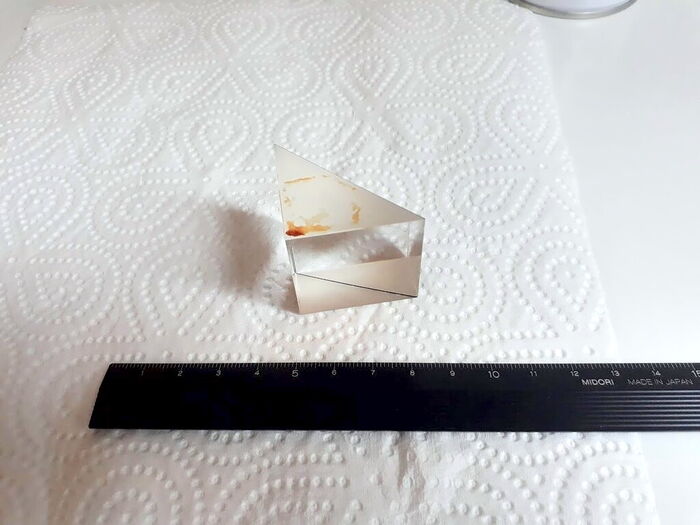 Then, with some more isopropyl alcohol and a razor blade, I removed the leftover glue from the prism, and blackened the prism sides.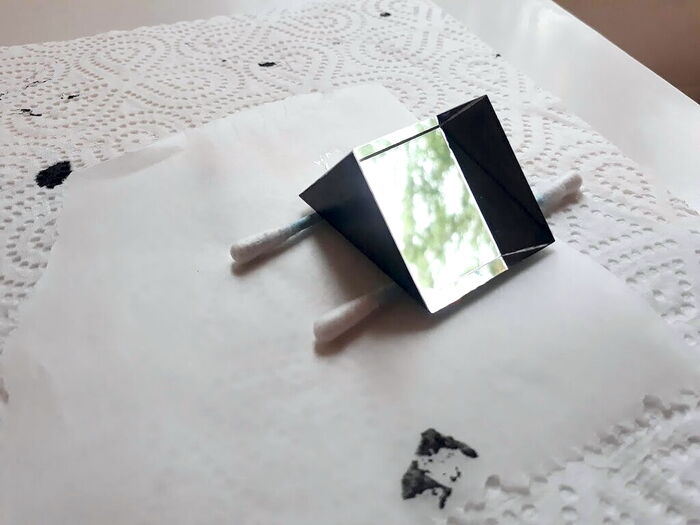 Step 3: Preparing the new mount
I found a broken second-hand star diagonal online ( though still interested in finding a second one !) , quite tricky as most star diagonal bodies are too small to house these 34mm prisms. The body of this broken diagonal is going to host the 34mm Zeiss prism.
I made a CAD drawing of a new mount for the prism which fits inside the star diagonal body, to be 3D printed by a friend. I paid careful attention that the printed mount ensures the hypotenuse to lie in the same position as did the old prism. Shims will be used to make this alignment as accurate as possible.
The prism will have 4 contact points at the edge of the hypotenuse, where I can place shims for collimation. The main contact though comes from 3 raised points from the two triangular sides of the mount. ( Thanks to the help in this thread: https://www.cloudyni...-star-diagonal/ ).
Currently I am waiting for the 3D print to reach me. Then I'll give more updates! Fingers crossed.
Edited by erraph, 14 May 2021 - 08:22 AM.