First clear skies in almost two full weeks. Seeing was awful but I tool a crack at Mars just because it was there.
Best 5% of 37,480 frames. This is 150% enlargement over capture size (before the upload does whatever it does to the image size).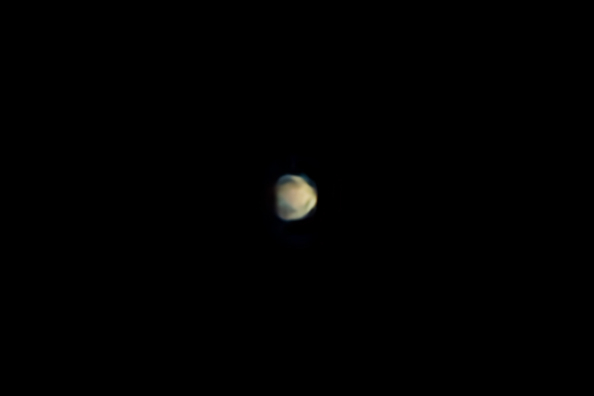 The limb is a little distorted from cleaning up the diffraction effects around the limb as best I could.