First attempt at using my new ASI533MC Pro. Started astrophotography last fall, never used anything other than my Canon T3i. I've used DSS on numerous occasions, and never really had any issues. This first attempt shooting with the 533 doesn't appear to have worked too well.
As usual, used Nina (native zwo driver) for image capture. Used W/O Z61, Z61A flattener, guided, Eqm-35 Pro. Took 99 lights, 60 seconds, gain 101, offset 70, temp set to -5c, dither every other frame. Also took 20 darks, 60 seconds, gain 101, offset 70, temp set to -5c. There was a Meridian flip about half way through the session. My skies here at home are Bortle 3.
In the past I've never worried about removing images with comet streaks, and DSS has always taken care of them, not this time? There's also a lot of other issues going on with the stacked image, and I have no clue what's causing the issues.
Here's a image straight from DSS into Photoshop, with a light stretch applied. What is going on in this image? Never got results like this from the dslr, so I'm sure it must be some settings I don't have correct, but not sure what. Any help, insight, suggestions would be greatly appreciated.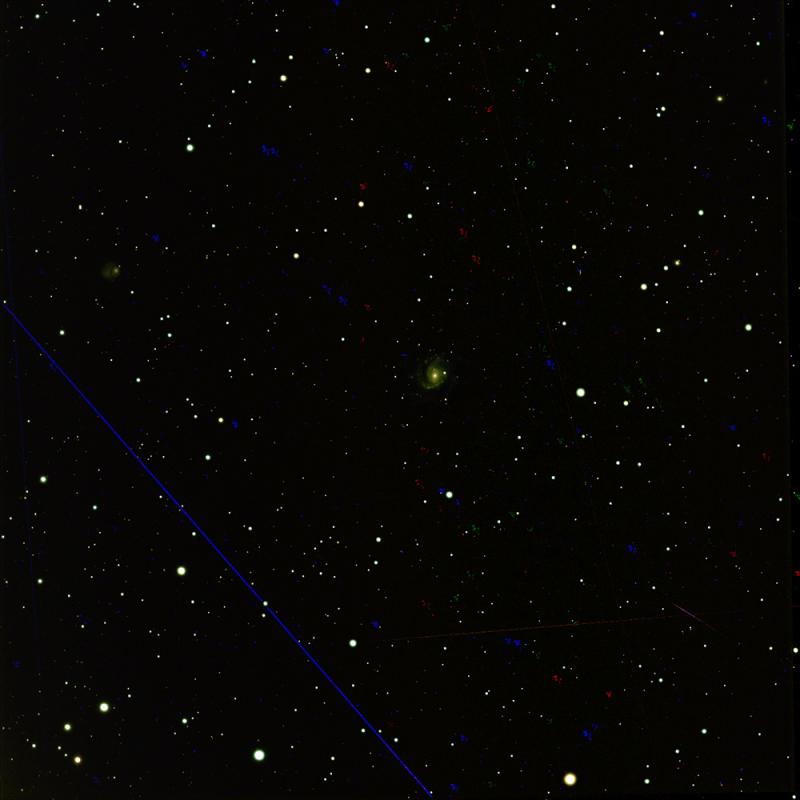 Edited by Muskoka, 15 May 2021 - 12:58 PM.