I've been trying to get the backfocus nailed on my light train. I had been getting elongated stars in all four corners. I spent the other night working on backfocus. In the photo below (quick stretch just to show the star issues) you can see that my stars in the upper half of the image are "pretty good" but in lower left and lower right I'm getting more noticeable elongation. The image was only cropped a tiny bit all around to get rid of stacking artifacts. I'm surprised by the difference between upper and lower half of the image.
The listed backfocus for my flattener is 55mm. I've had to extend it to around 66mm to get this good.
Explore Scientific ED80
Explore Scientific Field flattener (55mm listed backfocus)
ZWO Filter slider with Baader sky and moon glow
ZWO ASI294 Camera
Orion Star Shooter autoguider and 50mm guide scope
AVX mount Guiding with Phd2
RMS Error: RA 0.75" DEC 0.42" Total 0.86" RA Osc 0.21
Bortle 5 area
Do I need to keep adding some spacers or am I having some other problem? I've heard about sensor tilt but don't know anything about it.
Any advice would be welcome and much appreciated.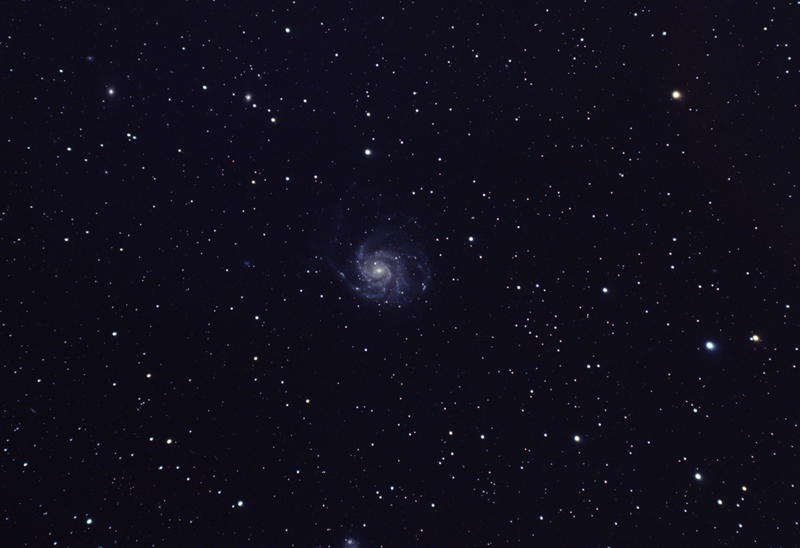 Here are links to a larger version of this photo as well as another taken the same night.
https://drive.google...iew?usp=sharing
https://drive.google...iew?usp=sharing
Thanks for any advice.
Clear Skies Everyone!