M57, imaged with ASI224 colour CMOS, through an AstroTech 65mm Quad APO refractor, f.l.420mm. I'm learning Sharpcap with this little scope so as to be ready for my 20" f/3.3 dob in the fall....
30 frames of 10 seconds each with gain at 291... Converted the image from FITS to JPEG in Nebulosity, re-sized for CN.....
The little coloured squiggles are the problem.... My guess is that they are hot pixels in the camera which move around as the software stacking 'moves' the frame to align the stars....... My goodness there are a lot of them!!!
I'm using the "free" version of Sharpcap which does not allow dark-frame subtraction.
My guess for the solution is to pony up the money for the full version of Sharpcap and do the dark subtraction.....
Here is the image... all the rest of my shots last night look the same....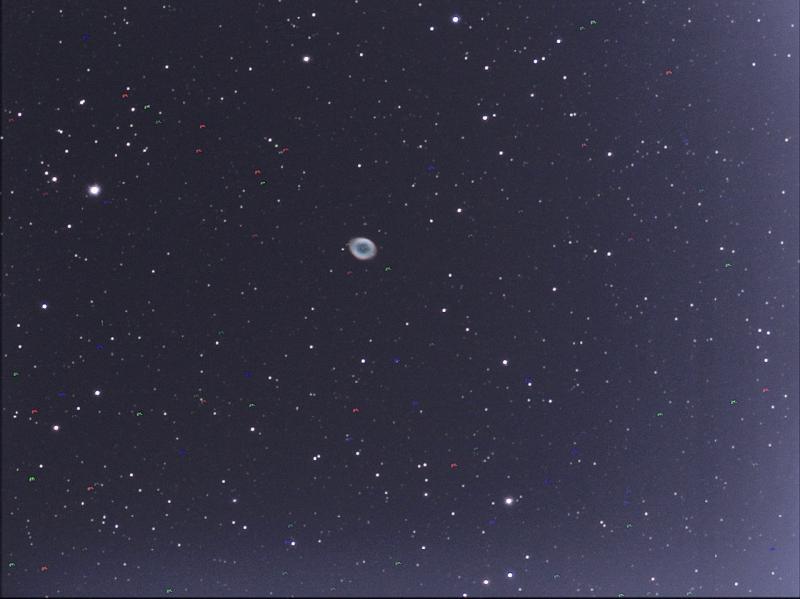 Thanks for the assistance.
Dave