Hi there,
I usually post in the Major and Minor Planets imaging forum, but I recently had an experience I thought you might like to hear about.
I live in New Zealand and my wife and I were recently on a short getaway break and went down to the southern part of the South Island. We arrived in the township of Tekapo which lies within the one of the world's few dark sky sanctuaries. Up on the nearby hill the Mount John Observatory run by the University of Canterbury can be found with New Zealand's largest telescope (a 60 inch reflector I think). Anyway, when we stopped in the town, there was a new building, in fact an observatory. When I saw it I thought some of the Astronomy Tourism activities might be taking place from within the town as well as on top of Mount John.
So I went inside and was gob-smacked by the sight that met my eyes - a beautiful brass Victorian 18 inch refractor. I could hardly believe my eyes that such an instrument was located in New Zealand. And this thing is really big as you can tell by the step ladders in the background.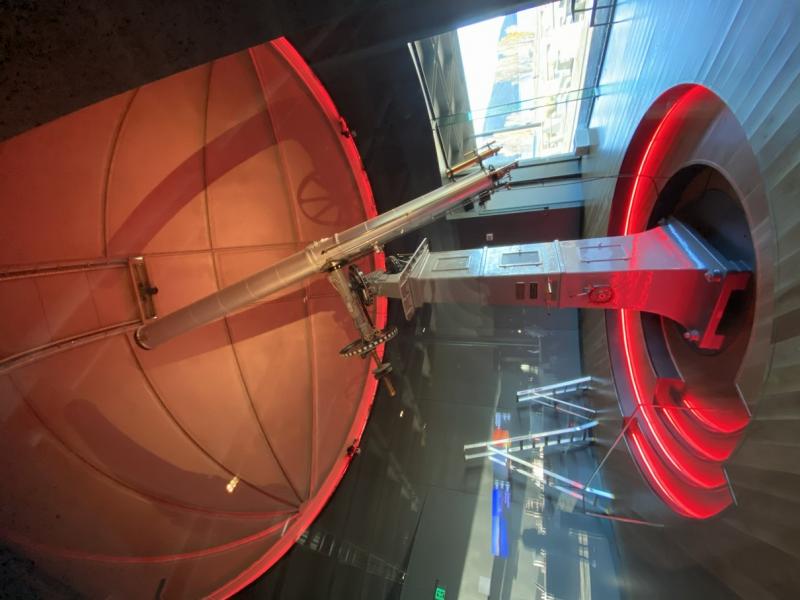 Try as I might, I couldn't seem to get the image to display in portrait. The story of this telescope is told in the following blurb: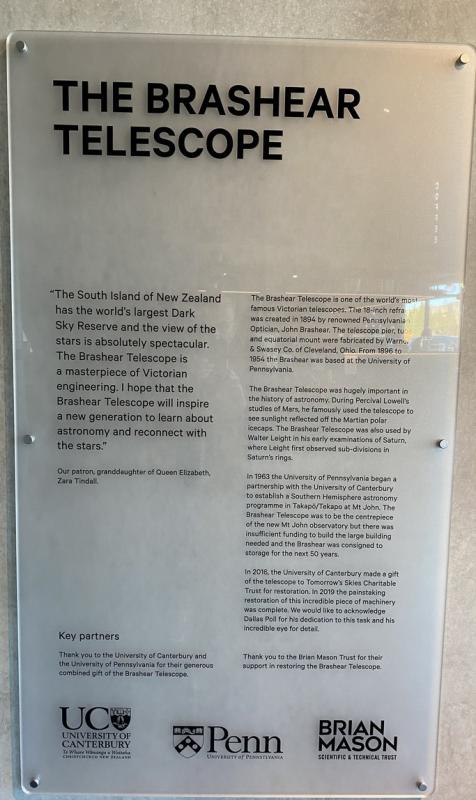 It was amazing to read that Percival Lowell used this instrument to study Mars and as the story goes, he observed sun glint off the ice caps. It was also used to study Saturn.
Cheers Paul
Edited by Kiwi Paul, 18 May 2021 - 04:33 AM.