I bought Ko Ko's 1988 Takahashi FC-100:

... and, the clouds rolled in ...
Excellent packing & super fast shipping from Singapore to The Swamp.
Since the scope is in good condition, this is more of an Explore than Restore thread, but here we go: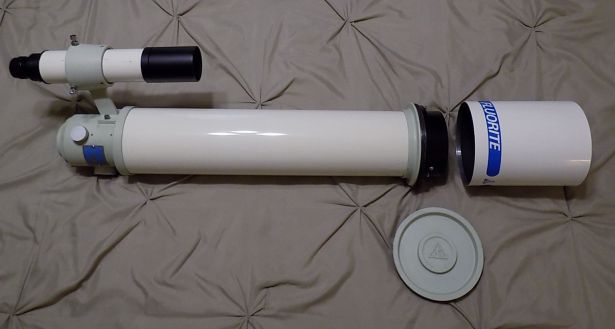 Pristine optics in both the APO and the 50mm finder, but here's a before / after cleaning:
I tried to make some pix of its Newton Rings, but I'll have to try some post-processing to get those to show.
As pictured, here's some Info...
- Scope Length = 31"
- Tube Diameter = 112.8mm
- Scope Weight = 10.3 lbs
Edited by Bomber Bob, 18 May 2021 - 03:15 PM.