The power switch on my iOptron AZ Mount Pro gave out and I haven't had time to spec a replacement switch and make the solder repair. I took it apart and removed the rocker from the switch body. Inside the body, one can see the switch contacts.
I'm desperate to resume observing and today it churns along with part of a stainless steel kitchen scrubber shoved in the switch cavity to close the switch contacts.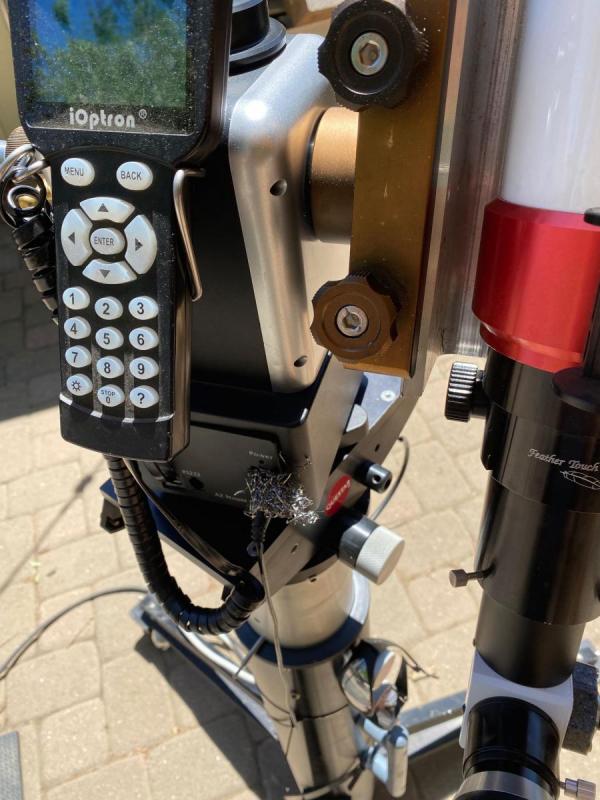 A few days earlier, this wooden wedge with some copper wire did the trick.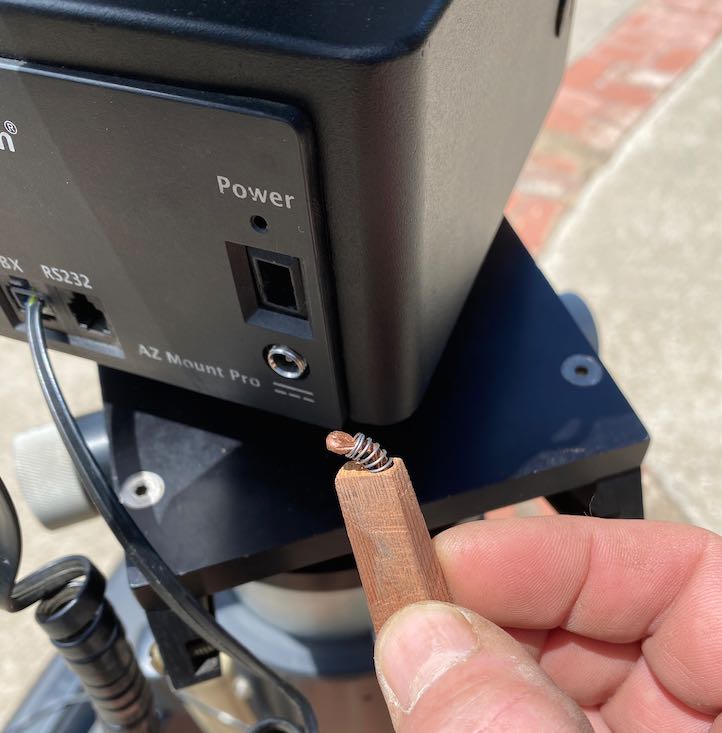 While I had my mount apart I noticed how sunlight has faded the anodizing on ostensibly black parts. Notice the 'shadow' of the brass knob, for example.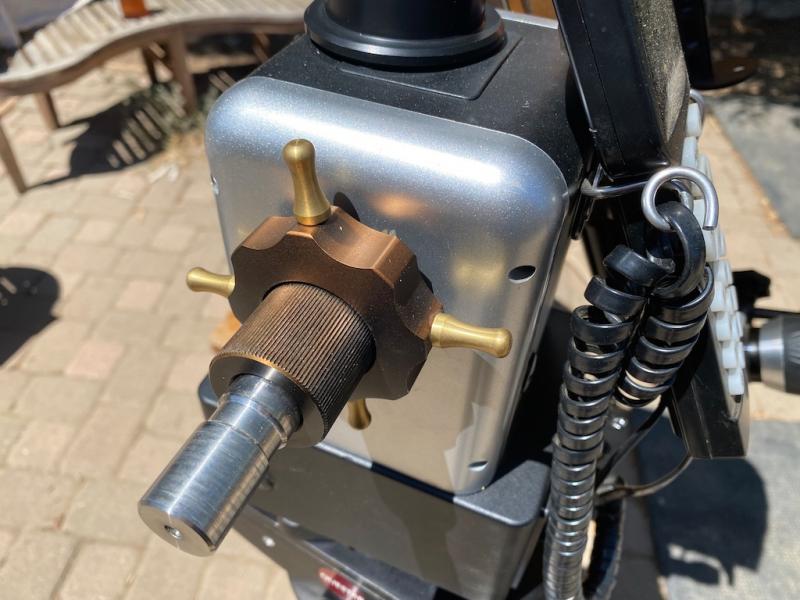 On the whole I'm very pleased with the AZMP, the ease of setup (which is basically leveling), and its relative stoutness that can handle my pair of 90 and 80mm refractors.