Studly,
Two very nice reports. I always enjoy reading your Lunar observing reports and descriptions.

I was out last night (9/17) enjoying a little Lunar observing with my AT60ED for about 45 minutes. I didn't take any notes so no detailed report for here. Still, it was nice to be out on my patio for a little while just enjoying looking at the Moon.
Cheers! Bob F.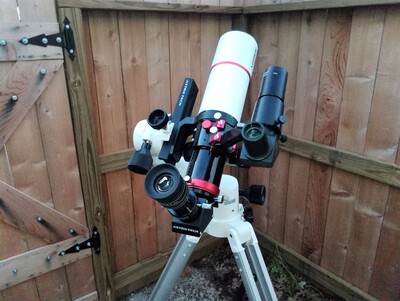 My little AT60ED. (fl 360mm, f/6.0)
Edited by BFaucett, 18 September 2021 - 06:10 PM.