In recent months, I finished a mini observatory and named it '飞行船' (meaning a small boat flying in the night sky).

Its body consists of an aluminum profile, PC computer, microcontroller, control circuit board and two chain window openers. Normally I can access the PC via RDP remote desktop to control the opening and closing of the top cover on both sides.
I recorded a small video to demonstrate its opening and closing, feel free to visit this YouTube link: https://www.youtube....h?v=n1ZuI5vY5is

Starting from last October, the following work has been completed one after another
Designing the frame structure, including the way to open and close the "roof", and finally chose a simple shell type, using Openbuild's V-Slot accessories.
Purchase the circuit board, use Arduino to write code to control the forward and reverse rotation of the window opener motor, so as to control the opening and closing of the "roof".
Purchase customized equatorial columns, USB hub and other accessories.
Purchased aluminum profiles, aluminum insulation panels and some assembly accessories.
Assemble all the accessories and debug the electric part.
The first version was finished at the end of April, I put it in the yard (most of the time, the telescope was not put in), after a few weeks of rainy days, luckily, no leaks.
The OpenSCAD code for the frame structure, and the Arduino code for communicating with the motor controller, have previously been put into github(https://github.com/h...ng/feixingchuan ), they are all still in a very raw draft state and need a lot of modification before they can be used, but they already roughly express the overall idea.
Designing frame structures with OpenSCAD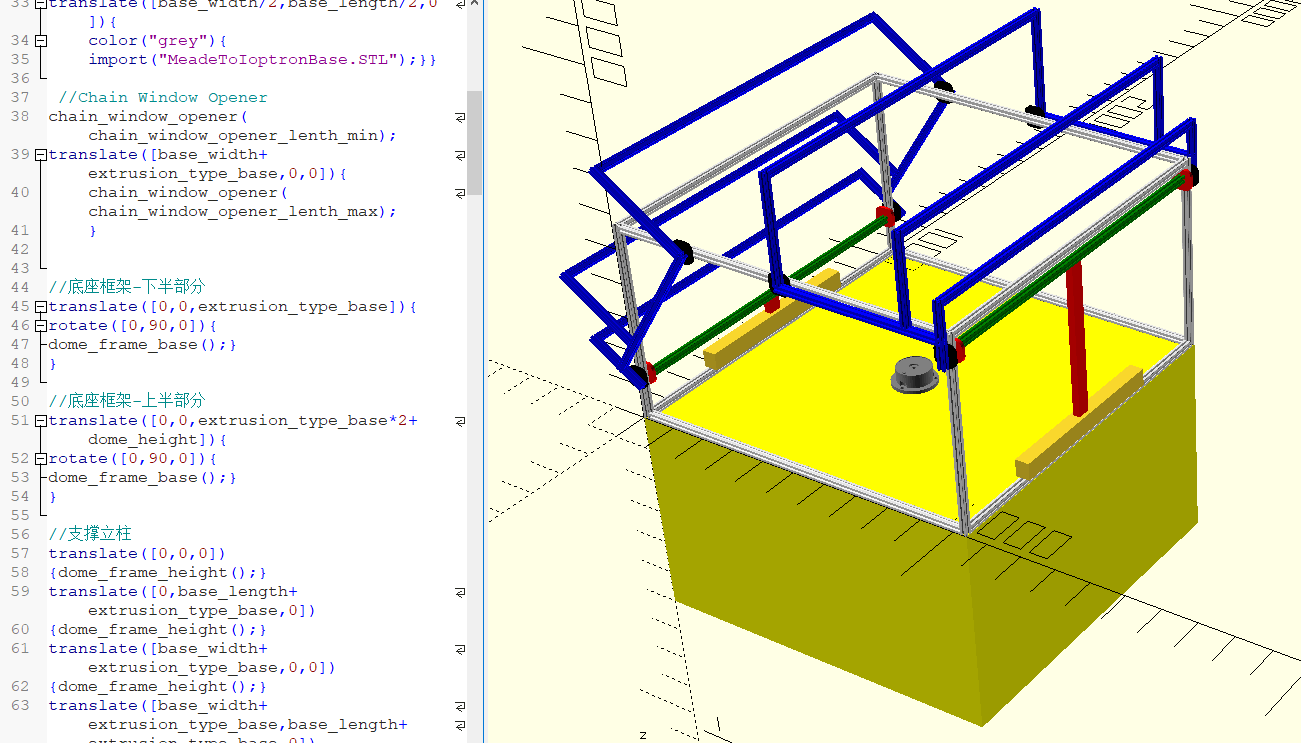 Assemble all the accessories and debug the electric part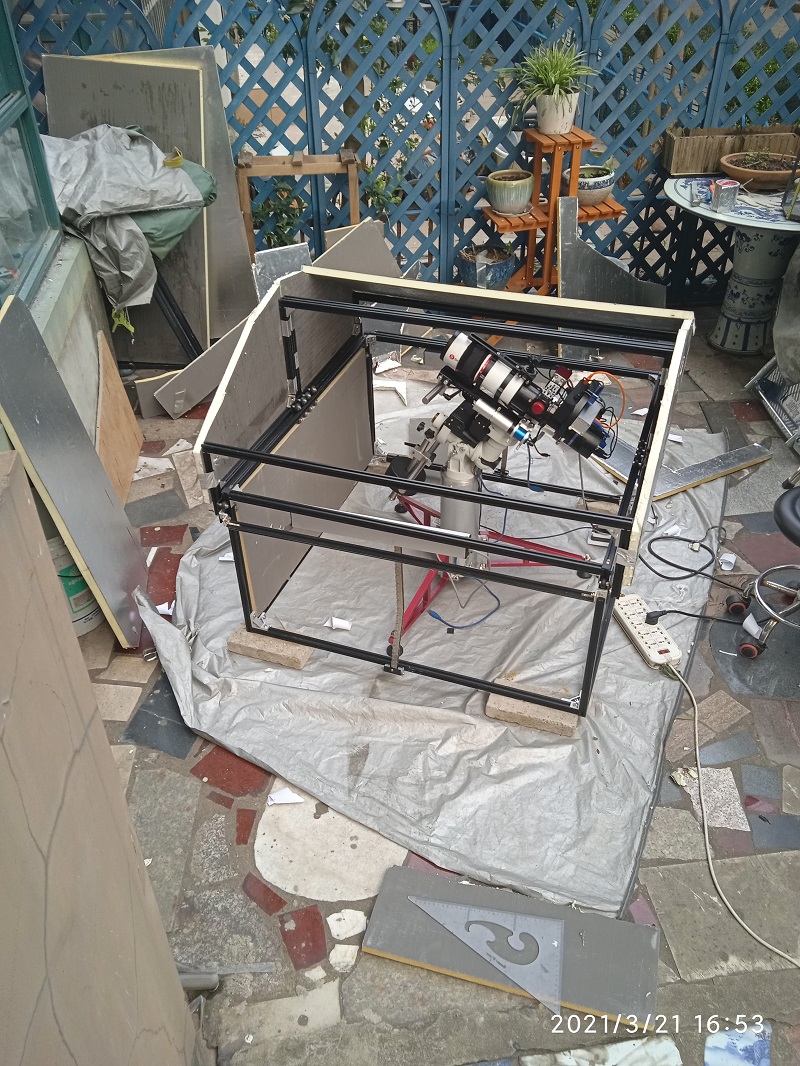 What it looks like after closing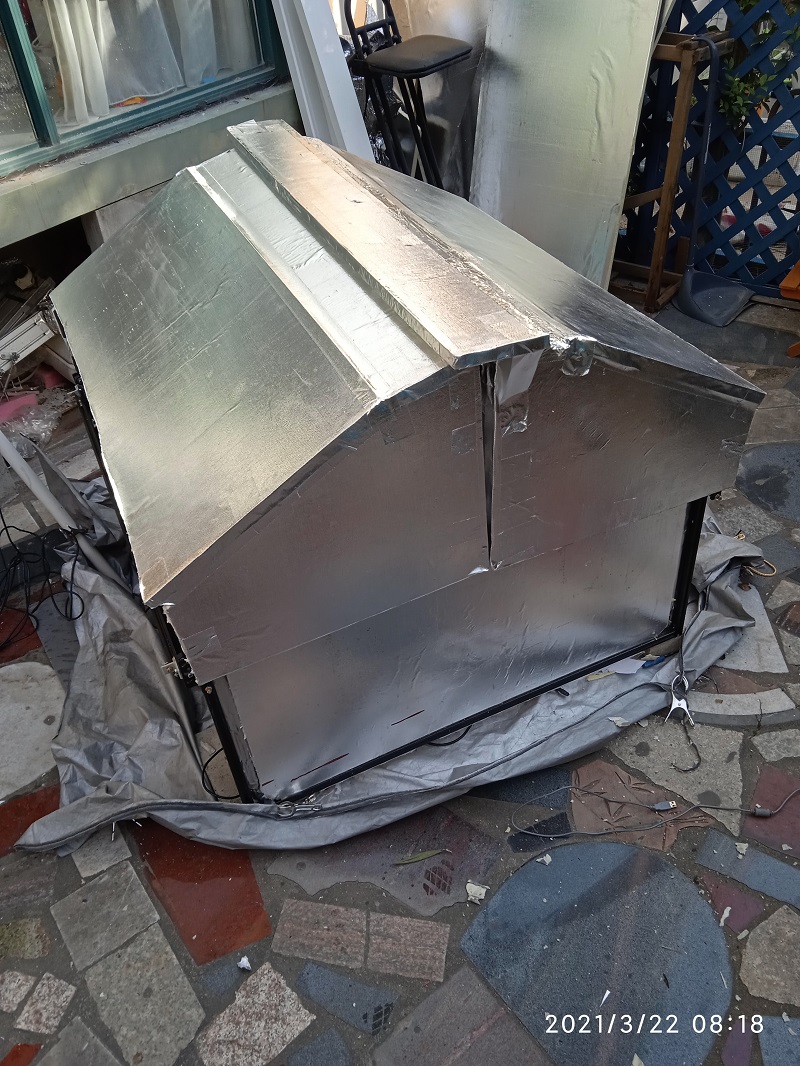 What it looks like when fully opened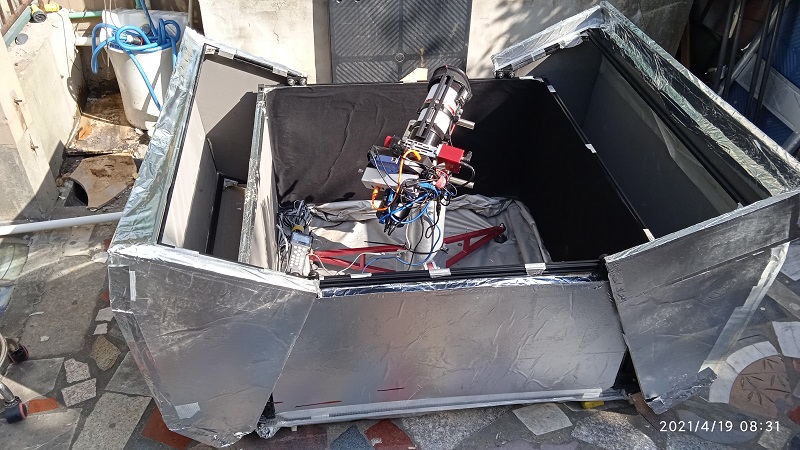 Top and side accessories to shield from rain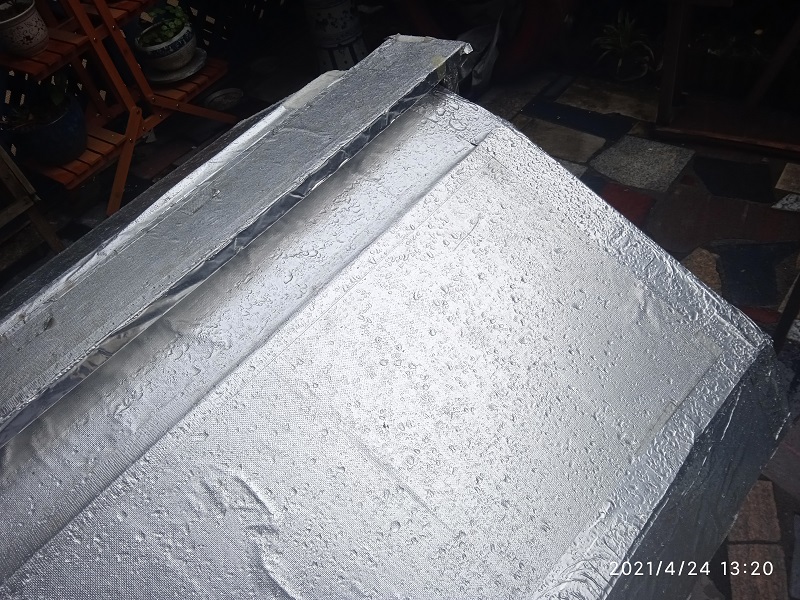 My next steps
Remake the frame, maybe make it a little bigger
Make an auxiliary circuit so I can use the remote to open it when the PC is down (once I had to cut open the side panel and take the PC back to restore Windows).
Add an AllSky all-day camera so you can always know what the weather is like outside.
Associated with N.I.N.A to automatically close the top cover, or when the equatorial mount returns to zero position.
Edited by hongming, 24 May 2021 - 10:08 AM.