I am actually at the fence about buying two monocular NV devices to be used mainly with my APM 150 SD binoculars.
I want to have the option of prime usage as well as afocal usage (beside using 1x, C-Mount and SLR lenses) so I need a device with a detachable C-Mount objective.
As I am living in Germany the Mod.3 is not available for me.
The Mini 14 has no manual gain what I believe to be necessary for astro use.
So I will go with the OVNI-M device
From all what I have read so long the PVS-14 Objective and the Envis lens are considered to be very good regarding their threaded front which can be attached to the Televue adapter for afocal use.
Unfortunatey the Envis lens is out of production and very hard to find, especially in Europe :-(
When I am comparing pictures of the Envis lens and the PVS-14 objective I see the design is quite similar, except of the mounting threads: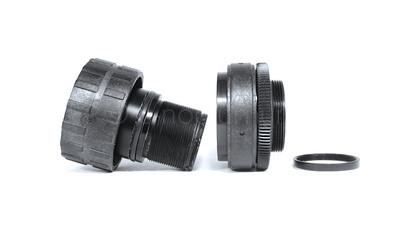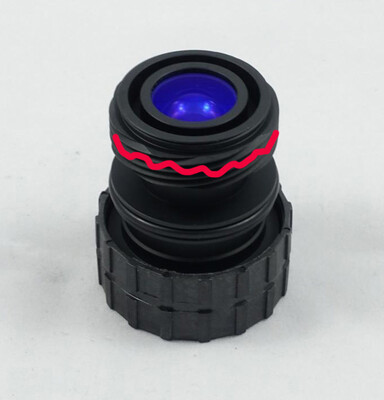 As I have good skills and a lathe which can cut threads I am asking myself if it would be possible to convert an original PVS-14 objective, which is easily available, with a C-Mount thread to work with a Mod.3 or in my case an OVNI-M
Mechanically I do not see a problem to cut away the red marked part of the PVS-14 objective and add an adapter with C-Mount thread here.
But the big question is, will it come to focus with a Mod.3 and OVNI-B ???
Hopefully someone knows more about these two lenses and especially about their focus points.
Jochen