4 years ago I shared a DIY project for building an inexpensive DSC which used an encoder for Azimuth but an accelerometer for Altitude, mostly because of the difficulty of attaching an encoder to the altitude axis of my Z114 mini dob or my Skywatcher 10" dob.

Recently, while working on a dual encoder version of my DSC, I found a simple way to attach an Altitude encoder to my Z114 minidob. It seems almost obvious now, but 4 years ago I couldn't come up with it, so I want to share the Z114 fix, and invite others to share how they have managed to attach encoders to their dobs.

So here's the rule for this thread: Share your solution for attaching altitude encoders for your dobsonian, regardless of whether said dob is commercial or DIY, tabletop or gargantuan, truss or solid tube. Hopefully this will aid others in figuring out how to turn their starter dob into a push-to.

I'll start myself:

For the Zhumell Z114 tabletop mini-dob, the key is using a GT2 open belt: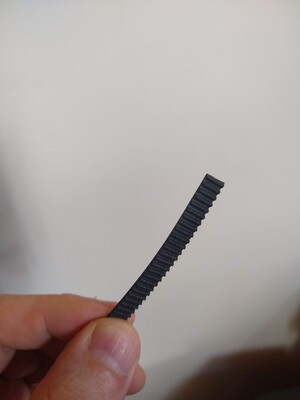 The Z114 OTA is held by a clam which connects to the wooden arm using a white nylon "bearing disc", of which you can see the edge in this picture: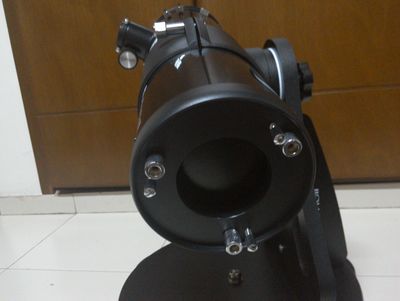 You can see that right next to the white nylon disc, the black cylinder has a little space where one could (using a silicone glue gun) attach a piece of GT2 open belt to turn the black cylindrical surface into a GT2 gear: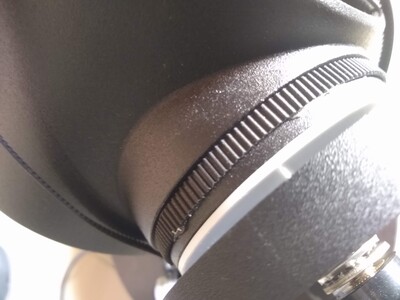 Now we can use a regular closed GT2 belt (I used one of 488mm length):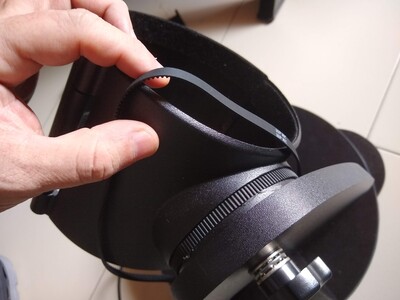 And fix the Altitude encoder somewhere to the side: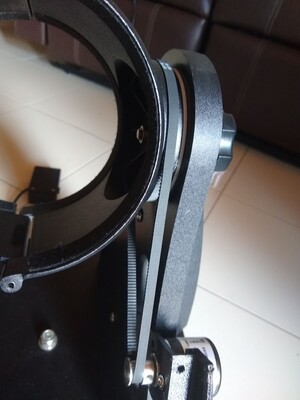 At first I was going to use an acrylic Pelican ruler as an encoder bracket, drilling a hole in one side to fix the ruler in position using one of the Z114's existing screws, and 3 holes in the other side to affix the encoder to it, and let gravity provide the tension: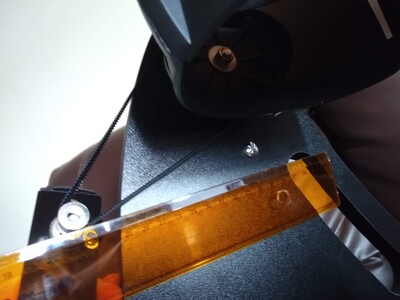 However, 3 years ago, pgrunwald printed some brackets for the SignWise optical encoders:

In case anyone is 3-D printing, I found a bracket for the encoder here: https://www.thingive...m/thing:2242951.

Specifically it is "OH_Frame_SignWise.STL". I was also able to easily raise the height of the mount using Autodesk Meshmixer by just selecting the top and extruding it 20mm. The modified file is attached.

And he was kind enough to gift me a few (Thank you again!). It turned out one of them was perfect for fixing the alt encoder in a "click-in" removable way, so that's what I used, although a drilled ruler + gravity would work too.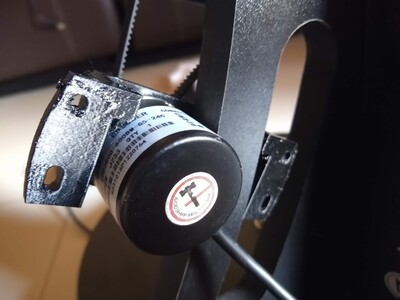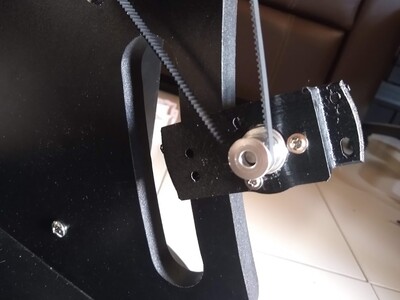 So, that's one way of attaching an Altitude encoder to a Z114. ¿What about your dob?