Went back from M64 last night. Got the GSO 0.5 focal reducer and was playing with that. Had beautiful teardrops at the full working distance, but at 0.8 stars were only a bit eggy. Guess that means a new camera if I want wider fields

Equipment:
AT80ED
ZWO ASI224MC
AZ-GTe Mount in Alt-Az mode
GSO 0.5 Reducer...set for 0.8
Details:
Images live stacked in Sharpcap, darks and flats applied, histogram adjusted then "Save as seen"
Bortle 6
M64 - 6/7/21 @ 2230 - 33x10s | Gain 300 - Transparency: Good/Very Good - AT80ED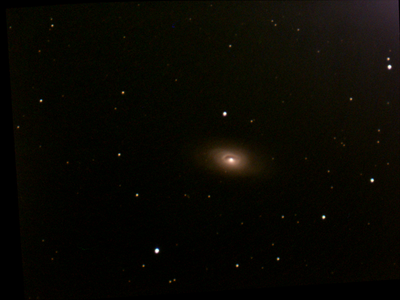 Edited by drprs8181, 08 June 2021 - 08:09 AM.