I was already running an errand in NJ so I went and bought the Edmund 8" f/8. Seller was really nice and we chatted for a while about astro, cars, and DIY stuff. The mirror coatings are in great shape and apart from some really minor wear to the mount and tube it looks great. Tube seems to be Bakelite like an RV6 and not aluminum like the smaller Edmunds. The yellow tape at the ends seems to be from the factory.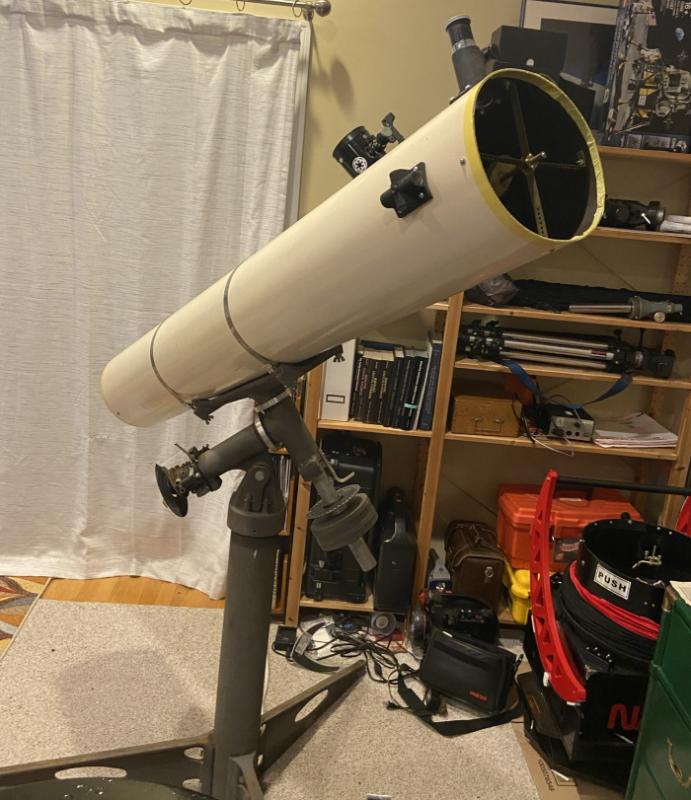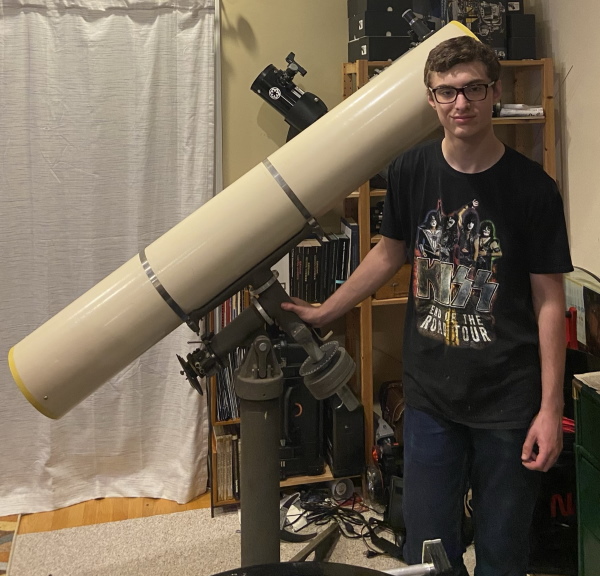 I knew this thing was heavy going in, but I did not expect it to be so tall. Zenith eyepiece height is 82" which makes it barely shorter than my 24" Dob. I can put the scope together myself but securing the OTA is a lot easier with 2 people. That being said the thing looks awesome and I'm really excited to see how it does on planets.
I wonder if I can fit it under a Telegizmos cover.....