Hi all,
I have a Unitron 142 and it's missing both thumbscrews that clamp the solar projection rod (actually they're broken off -- the screw parts are still seized in both rod mounts).
Anyway, can anyone tell me if they're the same as the thumbscrews for the finder, or are they a different size?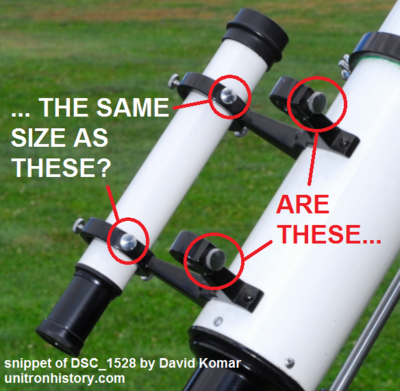 If they're a different size, would anyone want to measure one for me? I could probably make a decent copy if I knew the diameter.
Thanks!