I got the hankering to do some wide field since Rho Ophiuchus region is in sight from my pier site. It seems to be a deservedly hot target of late...(since I got back and processed it, three more have been posted

)
I used a Tamron 572D (70-300mm, f/4.0-5.6) lens I picked up at a pawn shop for $50. I purchased an adapter to connect to an ASI183MC-Pro. All guided on top of my ES127 by a CEM60. I shot at ≈100mm and ≈f/4.5, (I think...I'm just learning the math of camera lenses). I miss my Moonlite focuser, so the focus may be a bit off since I only used an itty-bitty 62mm Bhatinov mask at the start of the sequence.
I went too long on the exposures, especially with Antares in the frame, as you can see by the blown out stars. I wasn't able to use my Astronomik L-3 UV/IR filter, but have since added a filter drawer for next go-round.
1.5 Hours (18 x 300 seconds...I told you I was overexposed

)
Captured with SGP
Calibrated in APP
Processed in Star Tools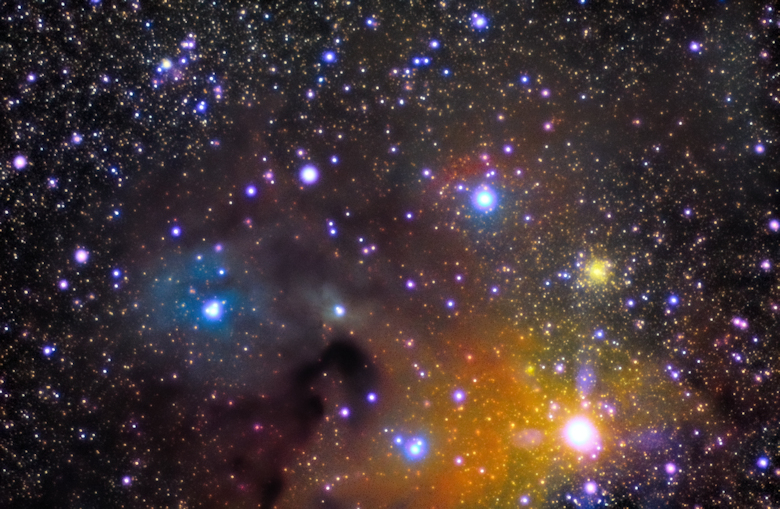 Here's my first attempt with a Canon T5 (1200D) DSLR: https://www.cloudyni...eld/?p=11152891
Edited by Dynan, 18 June 2021 - 02:38 PM.