Hello to everyone. I don't know where to go or what to do with a telescope someone just gave me just 4 days ago. I've searched the internet for 4 days straight and I've come close but nothing gave me the answers I need.
However, I stumbled upon this site in my Google search and read a post way back in 2005. I hoping somebody here with knowledge that can help me. So 4 days ago I was given a telescope, a Sears Model no.4 6335 Equatorial Refractor telescope.
I known nothing about it let alone never used a telescope. However, I've always had great interest in space. Anyways... I need to know how to put the eyepieces together. What attaches to what.
Some I figured out but I guess I need a owners manual. Primarily that is what I'm searching for. Here is one picture.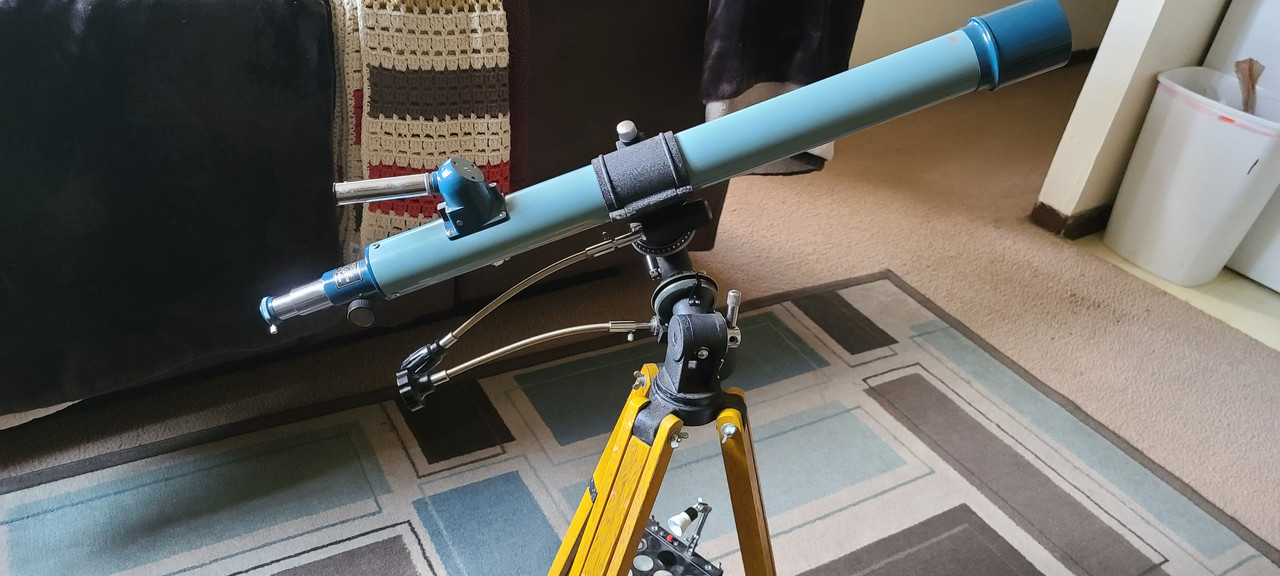 Edited by Encrypted_God, 18 June 2021 - 06:20 PM.