hi all,
here my first daylight sketch

:
I "researched" last week at the observatory Kirchheim/Thuringa.
I observed at night comets, Deep Sky objects and later the moon,
but at daytime we had a lot of sopces to observe the sun in white and h-alpha light.
In the morning hours the seeing was often good, so I made the sketches: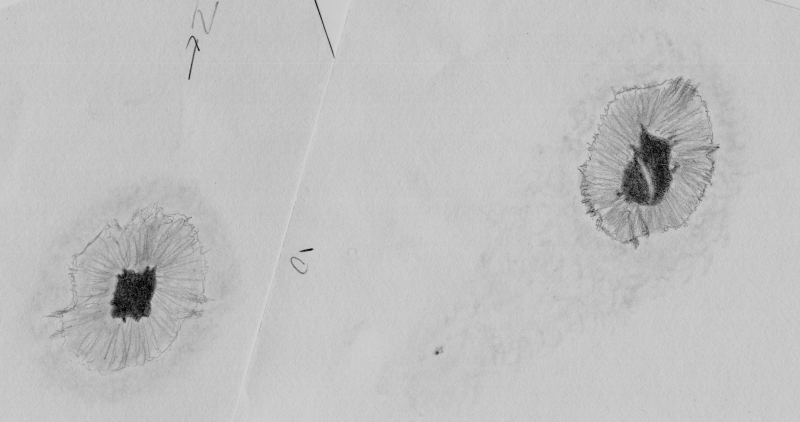 I used a Zeiss 110/1650mm + Herschelprism.
16.6.2021, 7:00 UT - Delite 11mm ( V 150x )
17.6.2021, 6:25 UT - Vixen LVW 17mm ( V 97x )
At the second day a very small new sunspot visible and the bright spot showed a light bridge !
CS
Christian
Edited by Heidescoper, 20 June 2021 - 03:37 AM.