Hello folks,
A few days ago, I got a night of "good seeing", but was only able to get in about an hour of imaging time. The stars are very sharp and clean, but the galaxy is kind of faint, and thus kind of noisy. A few days prior, I got in a few hours on the same target, but the seeing was rather bad. I'm fine with just keeping the stars background image from the "good" dataset, but I wonder if there is any way to take the galaxy data from the "bad" dataset and and paste it in, while trying to remove the stars from it, and maybe some kind of sharpening?
Or is it just a matter of throwing away the bad seeing dataset and just trying to process the good data with better noise reduction, contrast enhancement, etc?
I currently use AstroPixelProcessor, followed by Nikon CaptureNXD for various Lightroom-like image tweaks and "cheating".
At some point, I will probably buy Star Tools and / or Pixinsight.
These are 75% crops of the Fireworks galaxy taken with a 10" F4 Newtonian. Good day vs bad day.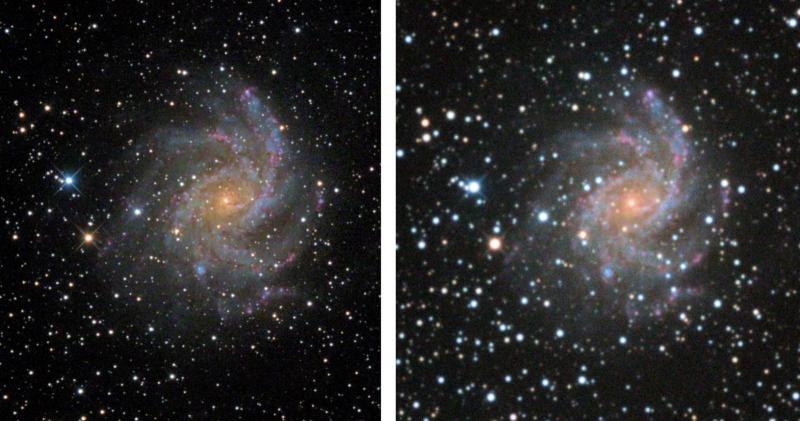 Edited by bokemon, 21 June 2021 - 07:52 AM.