This was taken late last night with an ES Comet Hunter and ZWO ASI183MM-Pro. This is my first time imaging M8 in narrowband.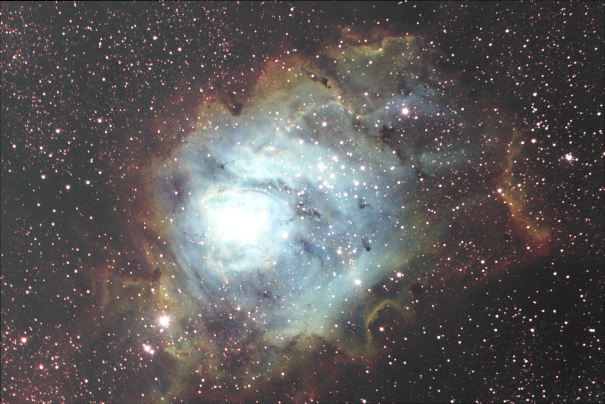 The image is colored in the Hubble palette.
Does it look good to you? The S2 filter, was able to pick up more stars than the other narrowband giving a lot of stars a red tint, unfortunately. Is that something that is noticeable to you?