I've always been curious, just never asked. If you go to Telescopius and use their FOV tools, you'll see quite a few weird artifacts (typo in title). Here's one near Orion circled: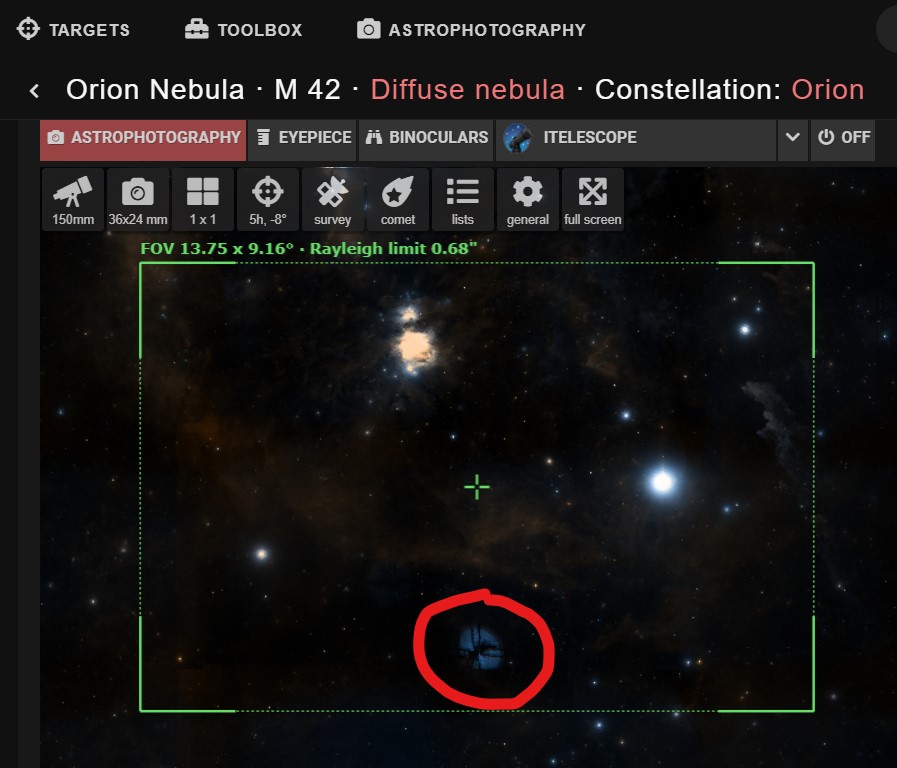 That's just one of them, but there are more. Anyone know what these are?
Edited by rj144, 22 June 2021 - 10:49 AM.