Quite a few areas of interest this morning but other than a couple of small surge proms caught surreptitiously the proms, AR and filaments were fairly quiet! Here is the full disk from today, note the filaprom is nearly totally on the limb now. There was a small bright area on the Eastern Limb which I started imaging and it did create a fairly small surge prom. Lunt LS60T DS and ASI174MM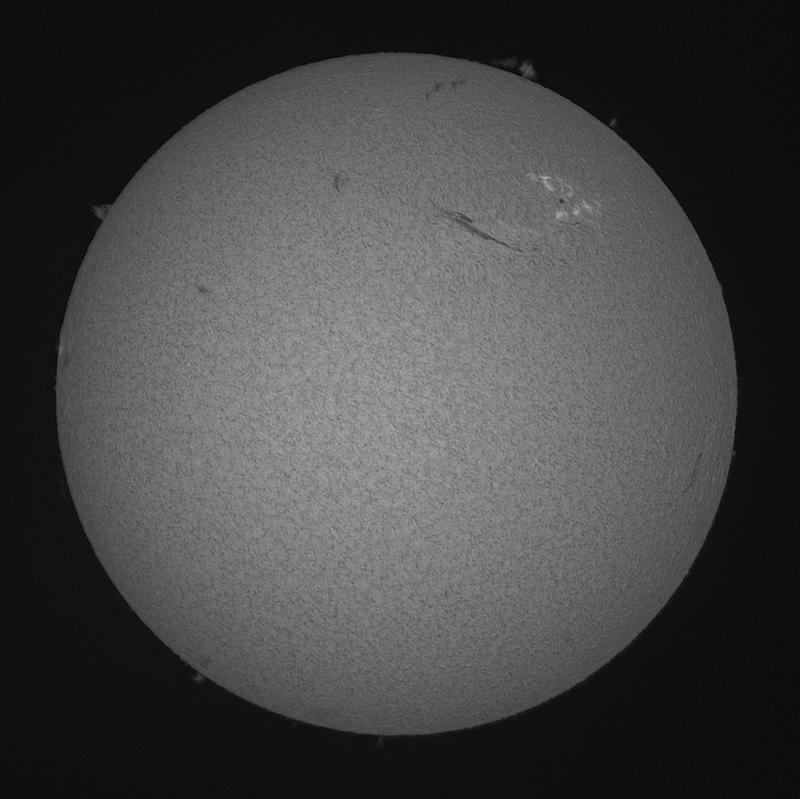 NW Limb animation with a small surge prom in the lower RH corner. A small plume begins to develop in the arch prom near the bottom of the prom at the end. You can actually visually see how the seeing improves as the animation goes forward.
NE Limb animation. Animation has been rotated 90 degrees for viewing. A small bright flare appears on the left hand side followed by a small surge prom just to the left of that area.
AR2833 and filament animation. Not a lot happening but loved how the AR appears sunken into the surface in this one with some very subtle movement going on during the 30 minutes in real time.