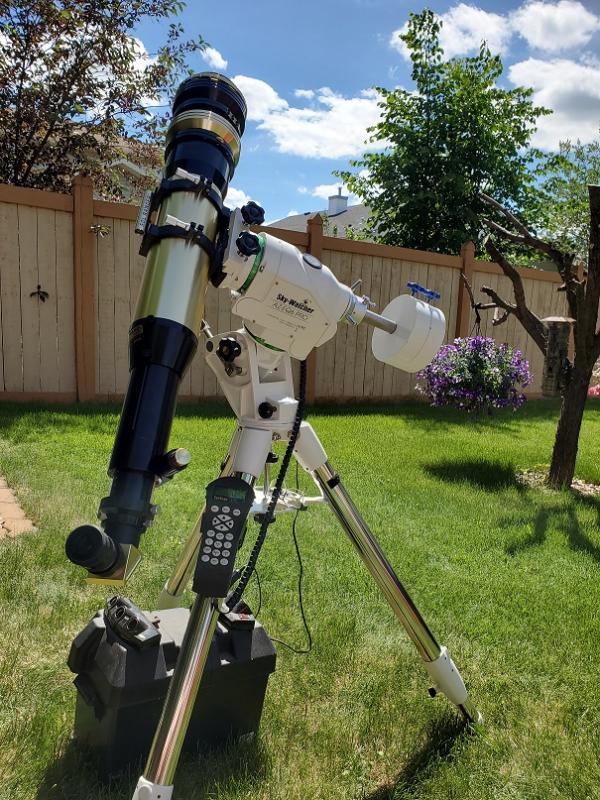 Okay, so second light went a lot better than first light. I didnt need any extension tubes because of the scope's internal one.
Look at the case, it is brass looking as well. Matches the scope nicely. I like it, although simple.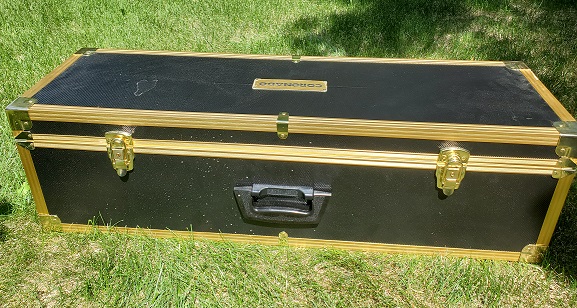 Seeing 2/5 that transitioned to 3/5 (average) when fully set up. A lot of intermitted cloud but thats okay, at least I am finally get out observing again.
I went after double stack viewing right away with respects to tuning. I tuned it well, although the instructions were a bit off on one of the tuners closest to the eyepiece. But I figured it out.
Todays full disk had about 5 filaments, the one by the active region was very long and full of detail. A sinuous strand that stuck out and drew my attention.
I saw a dual large, almost a hedgerow prom. Looked like two triangles connected a the apex, with empty spaces devoid of plasma cut out at the bases.
There was a least 3 other large proms on the periphery.
I think I will start sketching again, makes my words easier to interpret.
All in all, I really like this scope. It will be nice to take only this scope to do both white light and hydrogen alpha, when bringing my wedge.
Hope you all got some sun.