OK I know the first thing people are going to say is "you can buy lots of different NUC covers" This is not a NUC sized computer, it is smaller. A NUC cover will not work here.
I use a Primaluce Eagle3 on my 106mm refractor and it is great. For me, having all the cables attached to a single box on the mount makes life a lot better. However, the Eagle would be too big for my 55mm refractor set up. And it is not inexpensive.
In a quest for alternatives I checked out the PrimaLuce Core product, as well as the usual other suspects: AsiAir, Stellarmate, Atik, Pegasus. None of these will allow me to control my QHY camera, run the Windows software I want, and distribute power. So I decided to make something based on a small mini computer.
The first step was to pick up a Mele Quieter2 mini computer.
It has the following attributes that were important to me:
Win10 Pro
Enough processing power to run NINA & PHD2 & Connectify
Fanless
Small (131x80x18mm)
4 USB3 ports
runs on 12 V
MicroSD card slot
What is missing from this is any ability to manage power. So I learned OpenSCAD and starting with a public domain SCAD enclosure, designed a simple enclosure that will replace the bottom plate of the Mele.
The enclosure will take 12V in, and route it to 4 5.5 x 2.1 mm connectors for connection to the mount, camera, focuser, and the mini computer. There will be one (or hopefully two - TBD) USB outlets that will be for 5V power out only. Also want to squeeze in a buck boost converter to give a variable 0-12V for a dew heater. I designed a small circuit to provide reverse polarity protection for everything.
On the top of the enclosure is a rail to allow me to mount it to the underside of a Vixen dovetail.
I 3D printed out Rev 1, now doing some final design tweaks and hope to print out Rev 2 shortly.
Looking for C&C!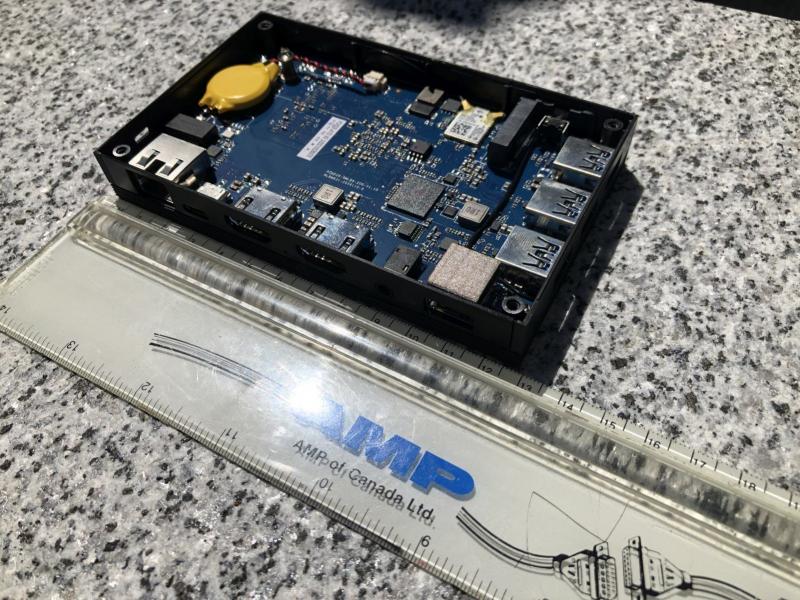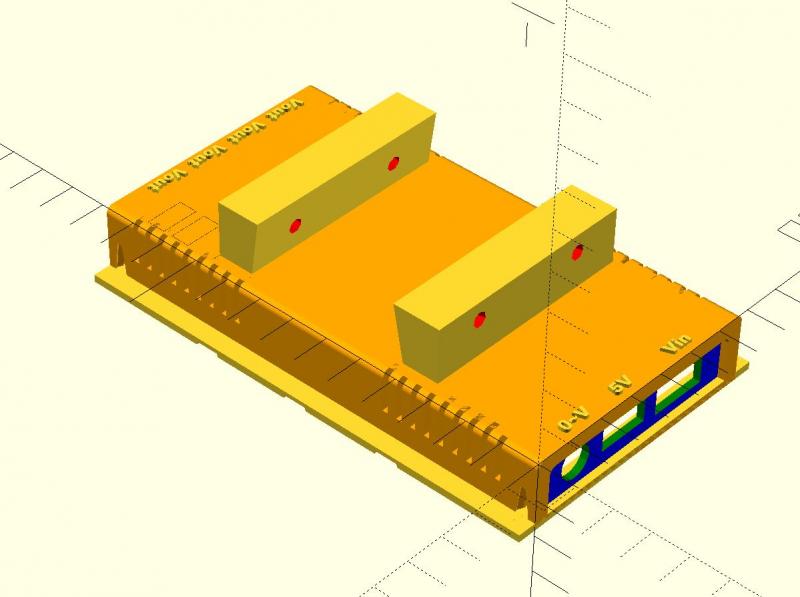 Edited by Between17, 24 June 2021 - 02:40 PM.