I am starting with the narrow band and I made a mistake when selecting the filters, instead of OIII I used green
I thought it would be a disaster, then I saw that there was a combination that looked good. R = HA, G = SII, and B = Green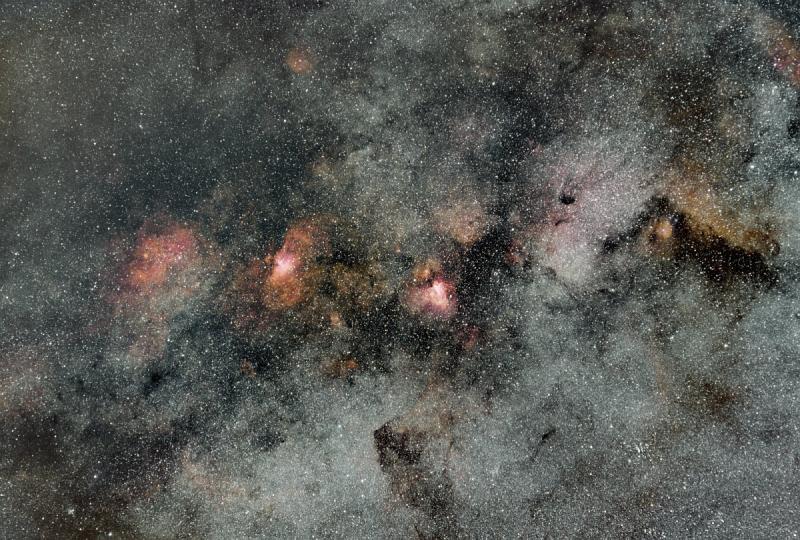 I intend to improve it in future attempts. The fact is that I like this gray background instead of the usual brown, it seems that nebulae stand out better.
I am thinking of trying other combinations like HOB.
What is your opinion on this "rare" palettes? How do you see the image? Should I continue on this path? I don't even know if it is advisable to use narrow band for wide fields.