I shall be attending several star parties each year but I am no longer going to sleep on the floor/ground in a tent. No siree - bin dere done dat! Mini vans are really comfy with a foam pad... But where to sit, store a few things etc....where do you live while at the star party?...
A few years ago I MacGyvered a star party 'home' from a 10' square 'gazebo' tent from Walmart. I backed my minivan into it, raised the back gate and kind of tucked the loose material around the back of the van. I slept in the van and the gazebo served as a 'vestibule' where I could put stuff and sit, entertain etc....
see pic: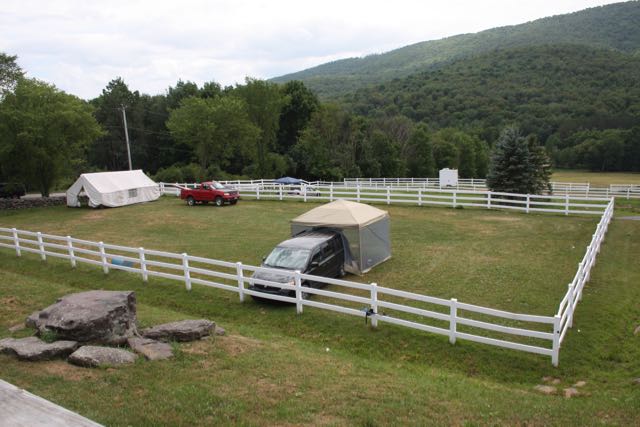 and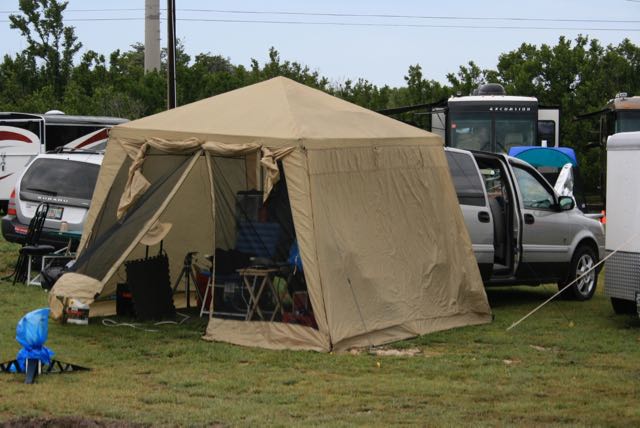 Not bad but the gazebo only lasted about two years - broken rivets, ripped and lost its waterproofing... and had to be thrown away. Cheap crap.... But the concept has stayed with me...
So this product tapped me on the shoulder today... It is a far more sophisticated way of attaching a tent to a van. (The Brits call it an 'awning' but it is a tent). It attaches at the side of the minivan rather than the back and has numerous straps/bungees to secure it to the vehicle and seems to make a pretty good seal. It is expensive - will probably hit $1000 CAD shipped but it appears to be extremely well made... It is waaaaaaay less expensive than a camper/trailer, that's for sure... Any UK folks have any gear from this company?
When set-up you can easily detach it and drive away for day-excursions. Sleep in the van with the doors closed for mosquito-proofing...
What cleverness have others come up with? What haven't i thought of?
I'll be wanting something for OkieTex.......
Dave