I often read in various forums (fora) that ordinary people attribute greater brightness to binoculars with BaK-4 (Ba = Barium) prisms, compared to those with BK-7 (B = Boron).
But in reality, BK-7 glass is more transparent than BaK-4 glass and we can take an example from SCHOTT's list of new HT and Ultra-HT glasses.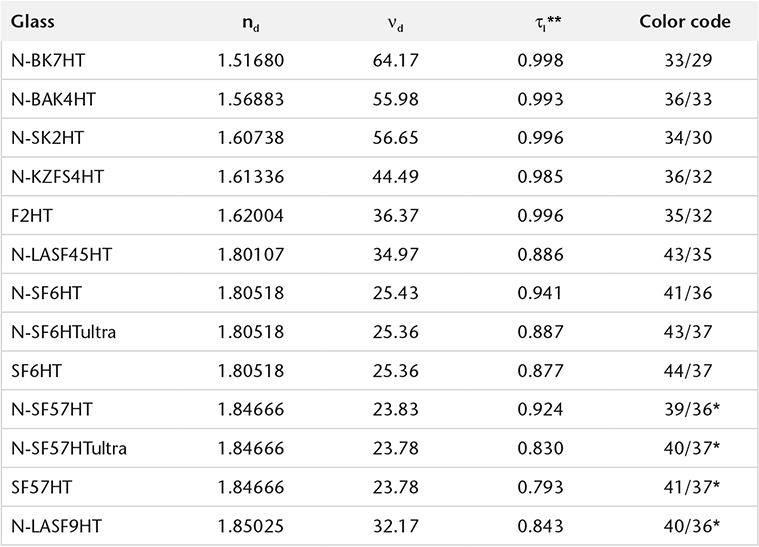 These "T**" transmittance data, are valid for 400nm and 10mm thickness, but by averaging the data from the complete tables and adjusting the thickness for ~ 100mm of glass (more typical of a Porro-prism system), the values of transmittance they become ~ 98% for BK7 and ~ 93% for BaK-4.
Obviously, the BaK-4 glass is the most used in prisms, because it facilitates the reduction of weights and dimensions, in the construction of binoculars of the same size.
But it is certainly not the brightest!

Edited by ECP M42, 10 July 2021 - 05:32 AM.