Hello folks,
Those of us that live in the SF Bay Area know about how we can have cloudless days, but every night, the fog / clouds from the ocean rolls in and ruins everything.
Has anybody tried "fleeing" to the back side of Mt Hamilton (San Jose) where the Lick Observatory is?
This is for imaging, where you'd expect to be there until dawn.
Yes, I know it takes almost an hour to drive up there...
Perhaps after cresting the hilltop where the observatory is, you can set up by the side of the road on the back side (eastern facing) side of the mountain?
Is there any way to use the accommodations at the observatory after hours, e.g. bathroom?
I'm not sure how good is the light pollution here. The VIIRS data show pretty dark, but you do overlook large cities to the west, north, and east.
Perhaps stay at the campground at Joseph Grant Park, where you can save half an hour of driving and have access to a bathroom?
There's residences at the observatory, but I suspect they are for "professional" astronomers only.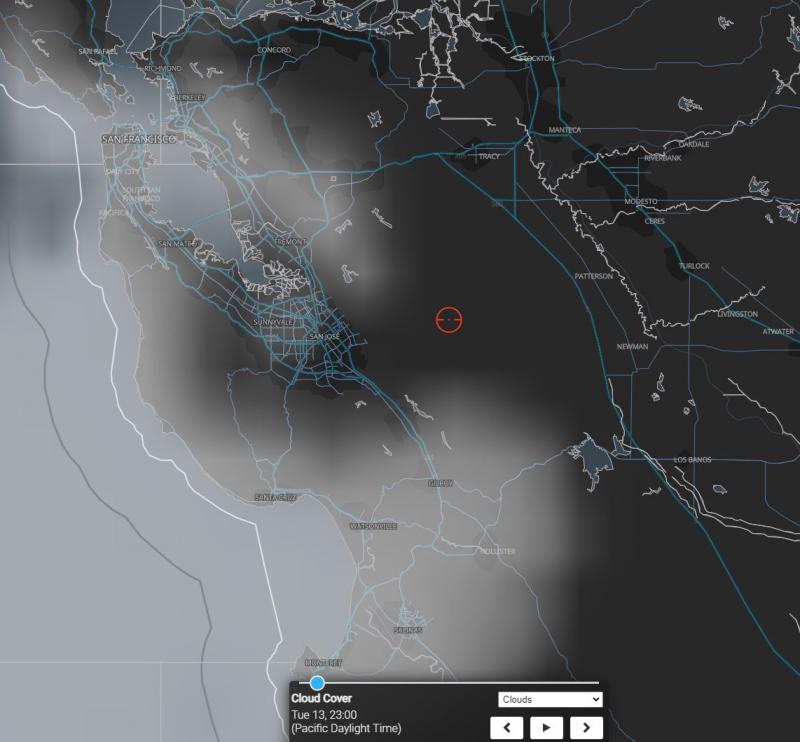 Edited by bokemon, 13 July 2021 - 11:55 PM.