After 5 years I decided to try the dark sky thing. A one night stand was out of the question, I rented a cabin in central Nebraska for 6 nights, W-M. On arrival W looked poor, so I set up leisurely during the day Th. As I had feared wifi was iffy, so I used the portable router I'd got ($30) to connect the inside laptop with the outside NUC. Th night was thunderstorms, but I had a good cover, threw it over everything.
F, Sa, were no gos. I pared back elaborate plans to one setup (I'd also taken the 130mm and a 2600MM) and a few targets that were impossible from my backyard. Mostly too far S. The camera was the 2600MC.
Sa was pretty mediocre, but I took a few images, including one key one you'll see later. PhD2 was acting up, I bumped the gain to 100 (offset 60) and subexposurers were 8 seconds. Unguided. For some reason the Spike a Flat was flickering, I took my first ever sky flats at twilight.
Su was the pick day, although seeing was just OK.
So, here's the first image, from Su data. I need to see if adding Saturdays data on this target helps or hurts.
400X8". Better quality version and all details here.
https://www.astrobin.com/zjev5n/
Immediately below (space limitations) is one sub. I appear to have gotten incredibly lucky. I know people often mistake other things (satellites mostly) for meteors, but I think this is actually a meteor. Comments on that welcomed.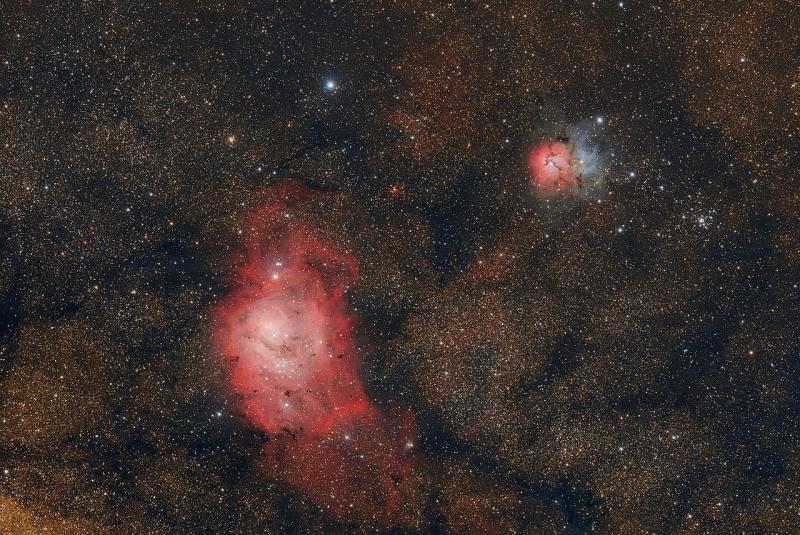 Edited by bobzeq25, 20 July 2021 - 11:18 AM.