I purchased a 16" LX850 ota from a fellow CN'er in April. The ota is mounted on a "classic" Paramount ME in a small roll-off in my back yard. I took an EAA test shot of M51 and was very impressed by the resolution but when I took images with bright stars in the field or just outside of the field I get strange/ bright flares and glares around the stars.
I have just begun trying to track down the source of the glares:
So, this morning I went out back and made a cursory observation down the focuser drawtube with the OTA uncovered (in the daylight). I was very surprised at the fact that I could easily see a prominant ring of light around the secondary baffle. It was as if the secondary mirror baffle was too short (The f8 LX850's have very short baffle tubes that the primary rides on as it is)
Since I still have my 14" LX850 I decided to compare the baffles - just as I remembered the 14" baffle is much longer... and I can see no ring of light around the secondary mirror baffle when looking down the draw tube. To be sure that something wasn't missing, I did a quick web search of the the Meade otas and images of the 16" vs smaller otas do indeed show a shorter baffle tube.
I have attached an image of the view down the draw tube of the 16 as well as images of the 16" & 14" secondary baffle tubes. I am certainly not an expert in this field, but this seems very odd. Any expertise/ enlightenment is much appreciated.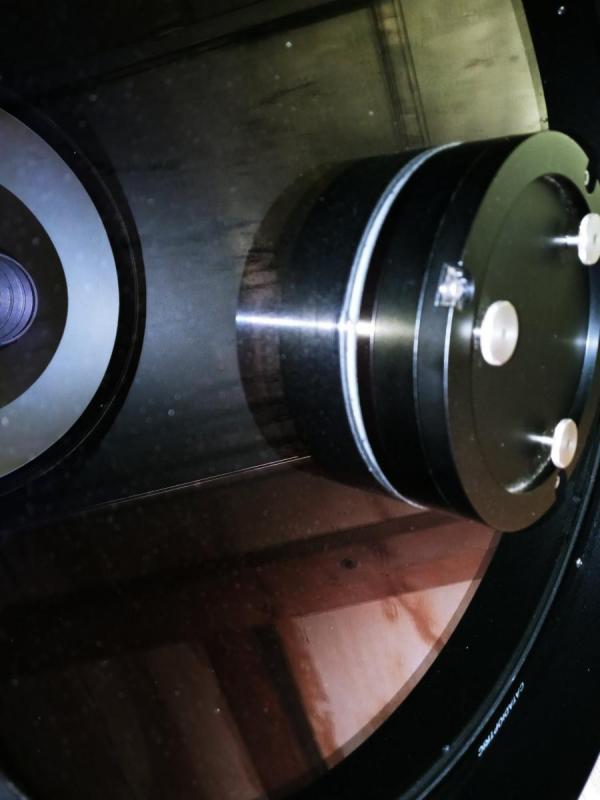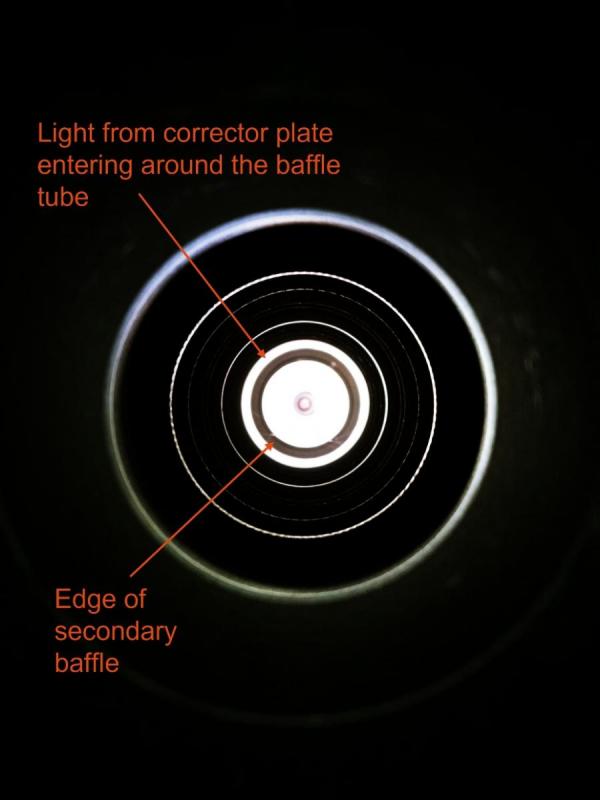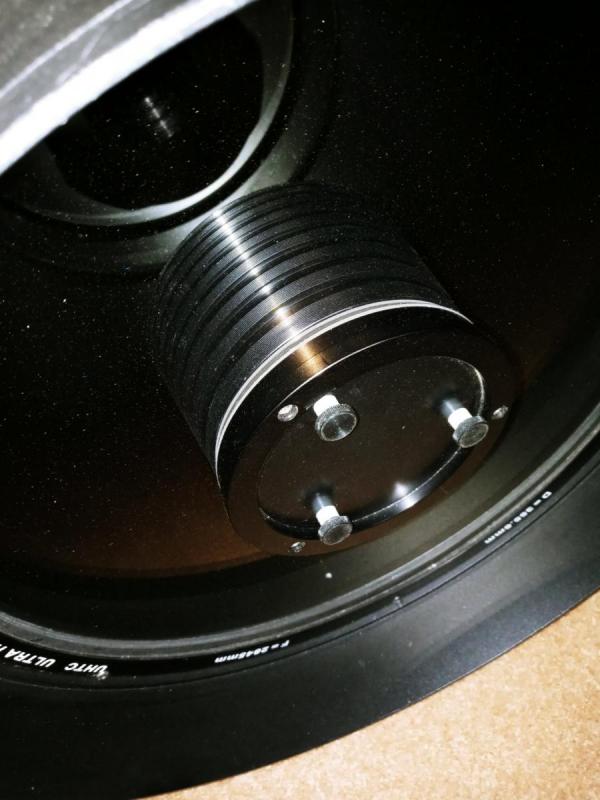 Edited by Joe Bruessow, 20 July 2021 - 03:54 PM.