After getting a second "clear" night, I was able to overcome the last of my mount alignment problems and get down to live stacking. In a hazy sky with 2 easily visible stars (Arcturus, Vega), 2 visible stars (Deneb, Alkaid), and 3 stars I could occasionally make out in the corner of my eye (Polaris, the star in the handle next to Alkaid, and some random star about halfway down to the western horizon I have no name for), I was able to successfully align in synscan pro, plate solve and sync in sharpcap, and select and slew objects in stellarium, then verified that I had good stars out to 30 sec exposures.
So I first tried to get M13 which happened to be almost exactly overhead. It turns out the mount didn't like trying to track that and I had pretty good star trails at 10 seconds. Maybe guiding would be better for trying to capture near zenith...
So I went for M92 next, and that was successful: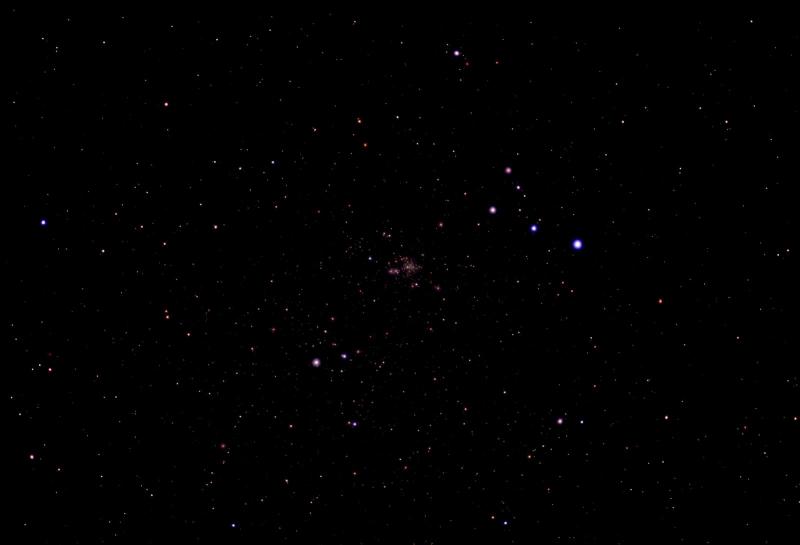 I wanted to try for a galaxy, so M51 was next up. This was about 10 degrees above a very bright street light across the street, but I was still able to get some detail in 5 minutes, although my histo stretch apparently left something to be desired since it looks like the details disappeared again: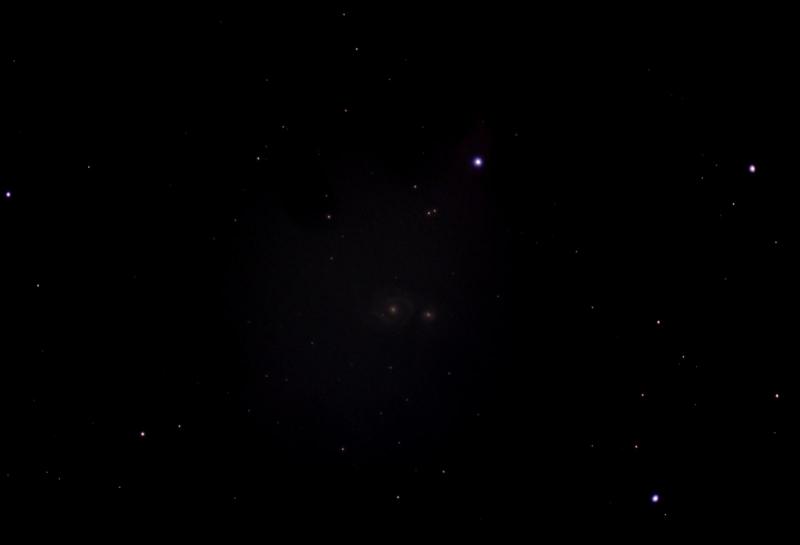 For the finale, I wanted to go for a long shot in those skies and grab a nebula: NGC 6543. I managed to pick out quite a few stars in the 20 minutes of exposures...and that was about it.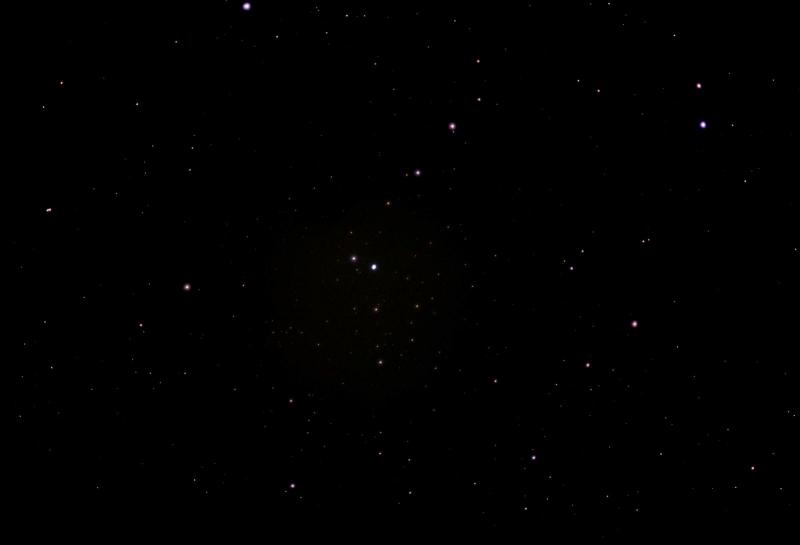 I heard about EAA about 7-8 months ago and have been slowly doing research and collecting equipment since, with my starting gear composed solely of a (collectible) Meade Infinity 90mm kit (I had an eyebrow raising moment the other day when I realized that the ratio of OTA cost to other equipment cost is somewhere in the 3% range if everything was bought new...) and an AWB OneSky.
All in all, happy it works, and considering it was through a budget 90mm acro in a sky with ~7 visible stars and no experience in live stacking technique I am satisfied with how things turned out, and it feels about as exciting as when I managed to star hop to my first DSO with the AWB last fall. Maybe a touch more-so since I know there is a lot more potential down this route that doesn't necessarily require big trips to remote spots or big scopes. And I don't have to beat my head against a wall in post-processing (unless I want to!).