My first Jupiter of the year is here!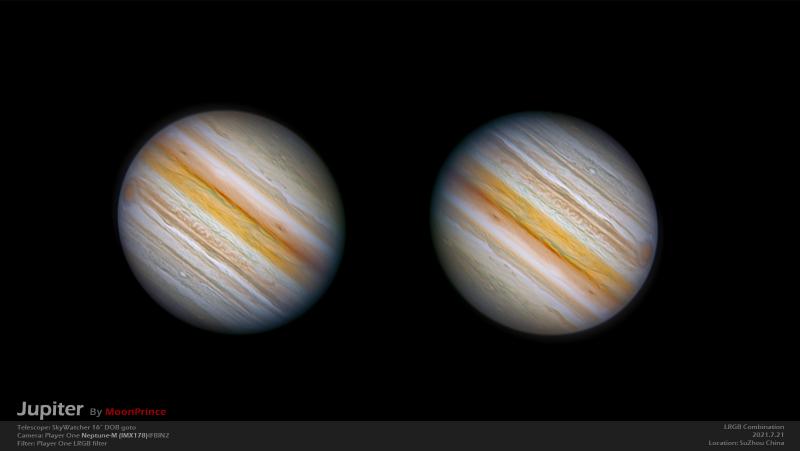 16" Dobson+5X+Neptune-M(IMX178)camera and LRGB filter, in Bin2 mode to take the very good results.
That night, seeing was excellent. I captured many videos with two cameras, Neptune-M and Neptune-C II. Neptune series is really more suitable for the 16" Dobson +5X (>9000mm) focal length.
This is the last set of the night, 3AM, finally captured Jupiter's Great Red Spot!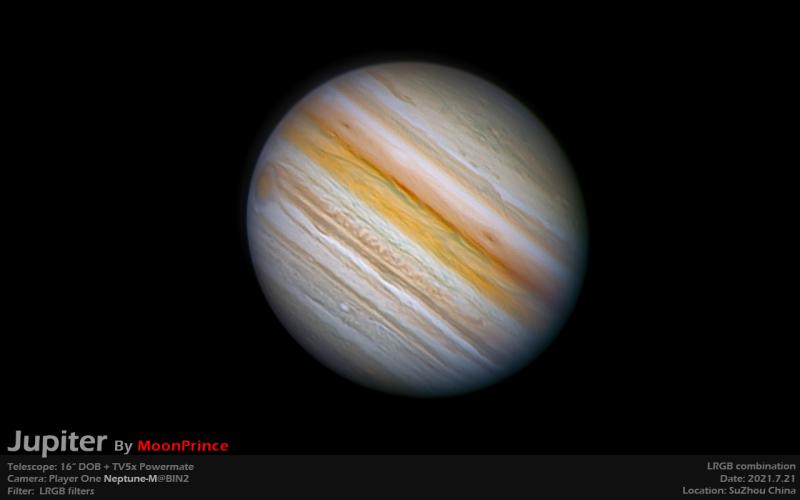 16" DOB + 5X powermate @ 9000mm
Neptune-M (IMX178) camera, BIN2 mode
LRGB filters.
Lum: 10000frames, stacked 25%
RGB: 3000frames each, stacked 50%
Edited by MoonPrince, 21 July 2021 - 11:51 PM.