Hi !! So I'm really new to the whole binoculars for star gazing thing, watched a few videos, mostly Ed Ting's and I'm not sure which pair of binoculars to buy for checking out how it works and if I want to really get into it.
Ed Ting recommended the celestron cometron 7x50 which I can get for about CAD $68, but I also found Tasco 7x50's for $54.
Both of them seem to gave good reviews and I'm not sure which is better, as Tasco seems to have some controversy over it ?
I'm hoping to get some pointers here about the two and potentially other great options.
Thanks! (Living in Dubai, going to Canada for studies in 1.5 months!)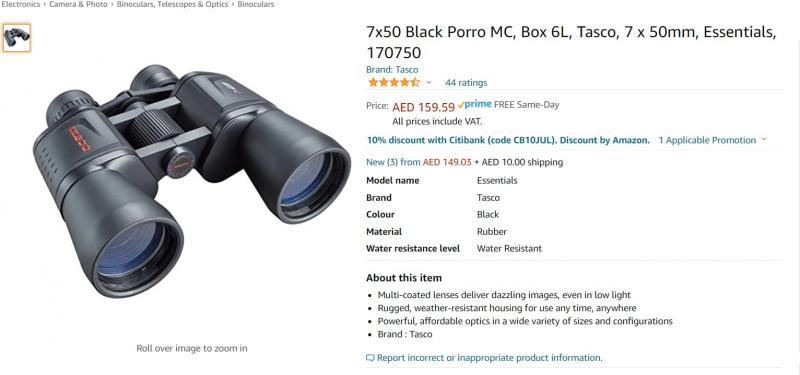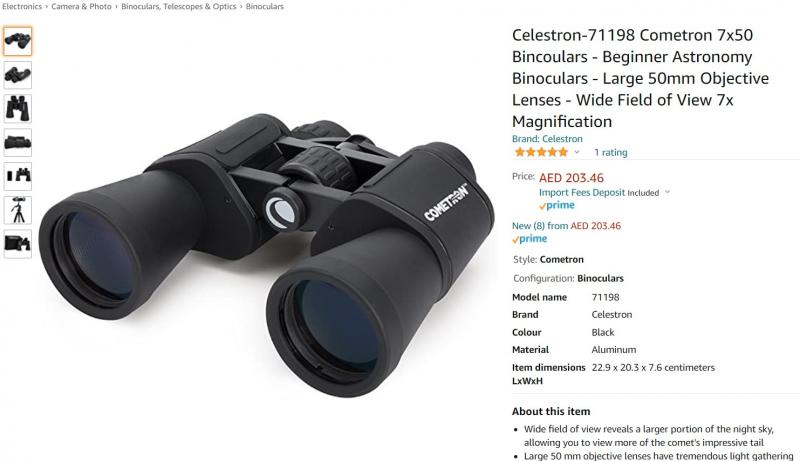 Edited by The unAverage Hu Man, 22 July 2021 - 07:26 AM.