Hi,
a few nights ago I took a shot at the PN NGC 6905 with my 8" f/4 Newtonian and a modified Canon 77d.
In spite of bad mount tracking, the telescope was not calibrated and the coma corrector not exactly in the middle of the focuser, I stacked 360x20 sec with DSS and made the best of these problems (1. image).
Hoping for a better resolution, I stacked only some 48x20 sec crops manually with fitswork and sharpened the result (2. image).
Next time I will use my C9.25 for this little PN.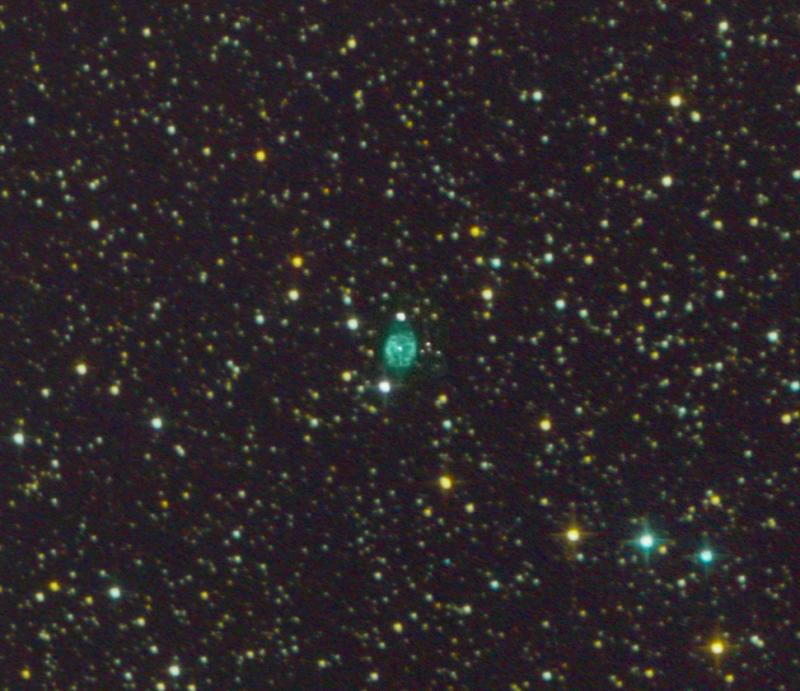 cheers
Andreas