I buy numerous binoculars over the years, but I keep going back to 7x. Because I like the freedom of handholding and it's relaxed views after a long day at work. pic of my current inventory of 7x binoculars are below…..any other fans?
Nikon oceanpro 7x50
Nikon aculon 7x50
Maven 7x28
Opticron Discovery 7x42
Nikon Aculon 7x35
I used to have a vintage pair of Nikon 7x20 I loved, but recently stolen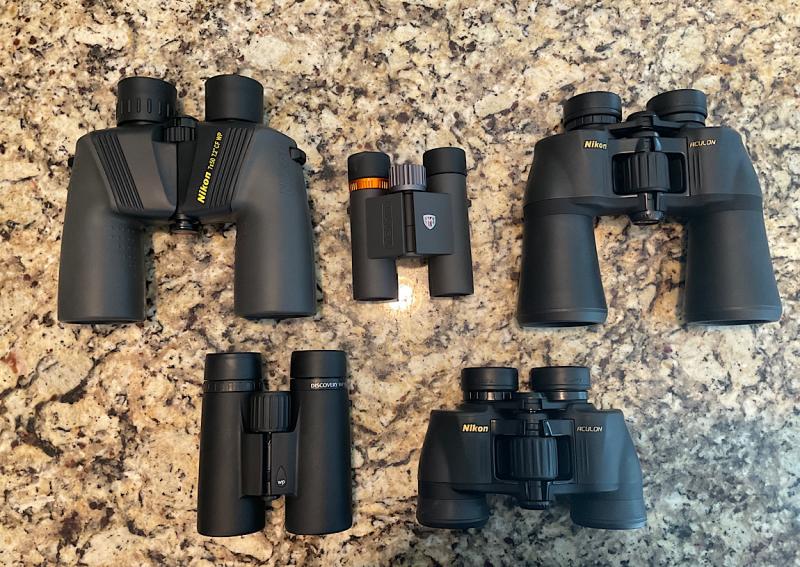 Edited by dd61999, 25 July 2021 - 01:23 PM.