I switched to narrowband imaging in March but honestly haven't been that convinced by the results compared to my OSC camera and L-enHance filter. Last night, under pretty awful skies, I took 3.3h of NB data for the Crescent Nebula. After processing with the Dynamic Narrowband technique (see thecoldestnights.com), I finally feel that NB has delivered a big improvement.
Equipment: 9.25" Edge HD with 0.7x reducer, Orion TOAG, Antila Pro S2/Ha/O3 filters, ZWO ASI2600MM.
Software: NINA, Stellarium, PHD2, PixInsight, NeatImage
Exposures: 10x360s Ha, 15x360s O3, 8x360s S2.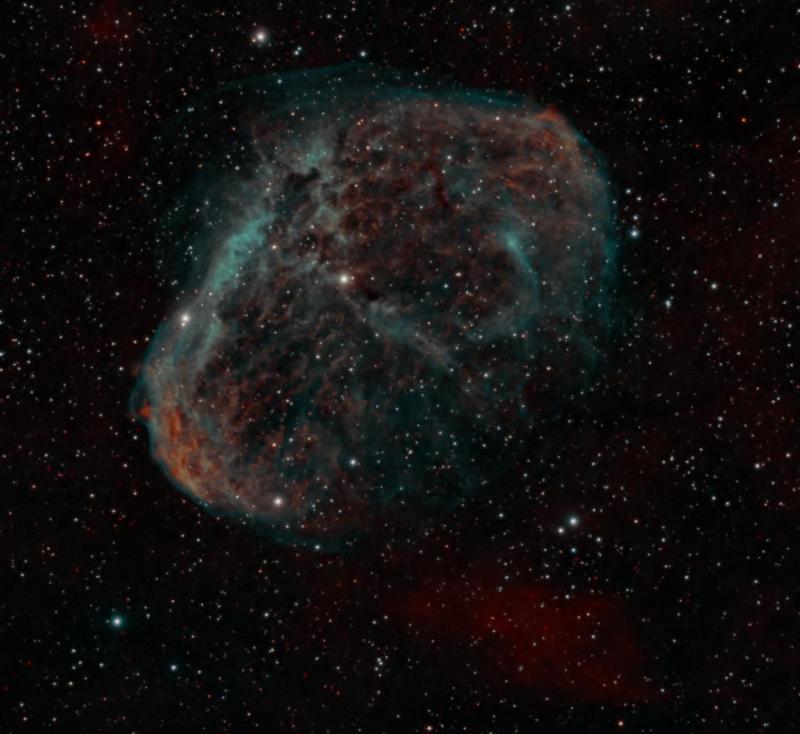 The uncropped, uncompressed image is available on my flickr page at https://flic.kr/p/2mdnSNA
I think part of my disappointment with NB imaging is that I've bee using the SHO palette for the most part. The Dynamic Narrowband technique makes a much more interesting image. I'm looking forward to adding more data to this image and trying my hand at the Cygnus Loop.
--Michael