Testing out the new CMOS-Optimized Baader NB filters (HA-3.5nm, OIII 4nm) on M27.
Equipment:
C8 Edge HD,
QHY 268M,
EQ6R-Pro,
Celestron OAG+ASI120MM.
Acquisition:
N.I.N.A
High Gain Mode Gain 56
HA: 24x600s
OIII:22x600s
Processing:
PixInsight
Pixelmath: R:HA, G:60%HA+40%OIII,B:OIII
PAE:1.55"
Average RMS(0.54",0.43")->TotalRMS: 0.69"
Average FWHM 2.42"
Moon 82%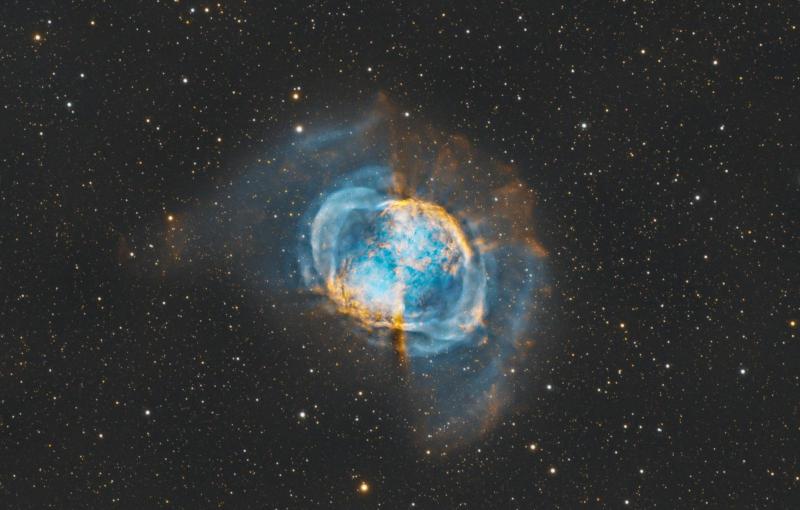 More stats and different HAOIII versions mixed with LRGB on https://astrobase.ch/pictures/538.
Feedback appreciated!
Cheers Schneebäuelli