Hi,
I went to Wales with a mate last weekend and took this image from our campsite. I looked at lots of other AP'ers images online for reference and this is my result. The hill is blurry because, stupidly, i didnt take a short exposure shot in order to extract it.
I tend to over process my images at first then revise them a few weeks, so ii thought i would get some opinions from you fine folk I have also provided a link to my stacked image in case anyone is interested.
Details:
Canon 4000D unmodified
Star Adventurer 2i
50mm f/2.8
ISO 800
69 x 80sec
Stacked in either DSS or Sequator, i cant remember, but i tried both
Processed in Photoshop
Link to stacked, unprocessed file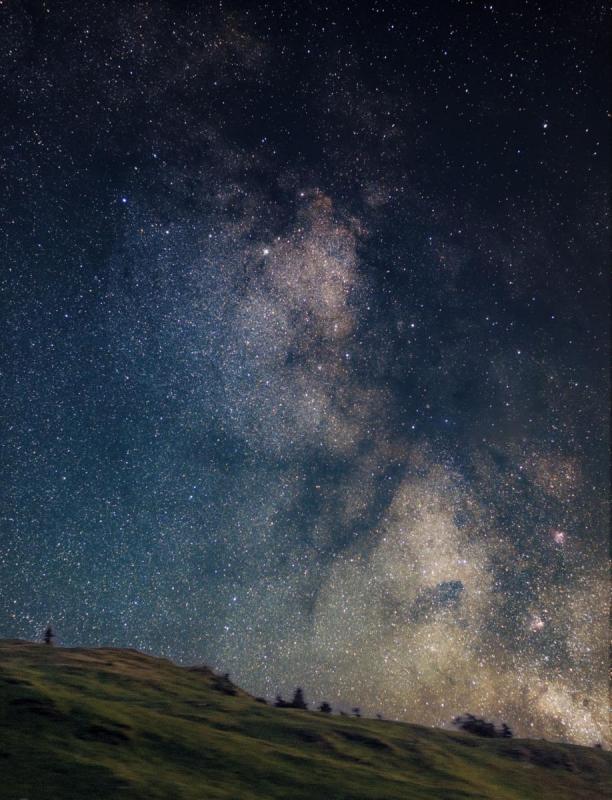 Thanks!